Bubble Park and Deliver Gatwick
Bubble Park and Deliver at Gatwick is a cheaper no flexible parking option. Drive to the car park and hop on to the transfer bus. On your return your car will be brought to the terminal. Safe secure parking in Park Mark car parks. Our driver sare fully licensed to transport you to the terminal and all vehicles are fully insured whilst we drive them.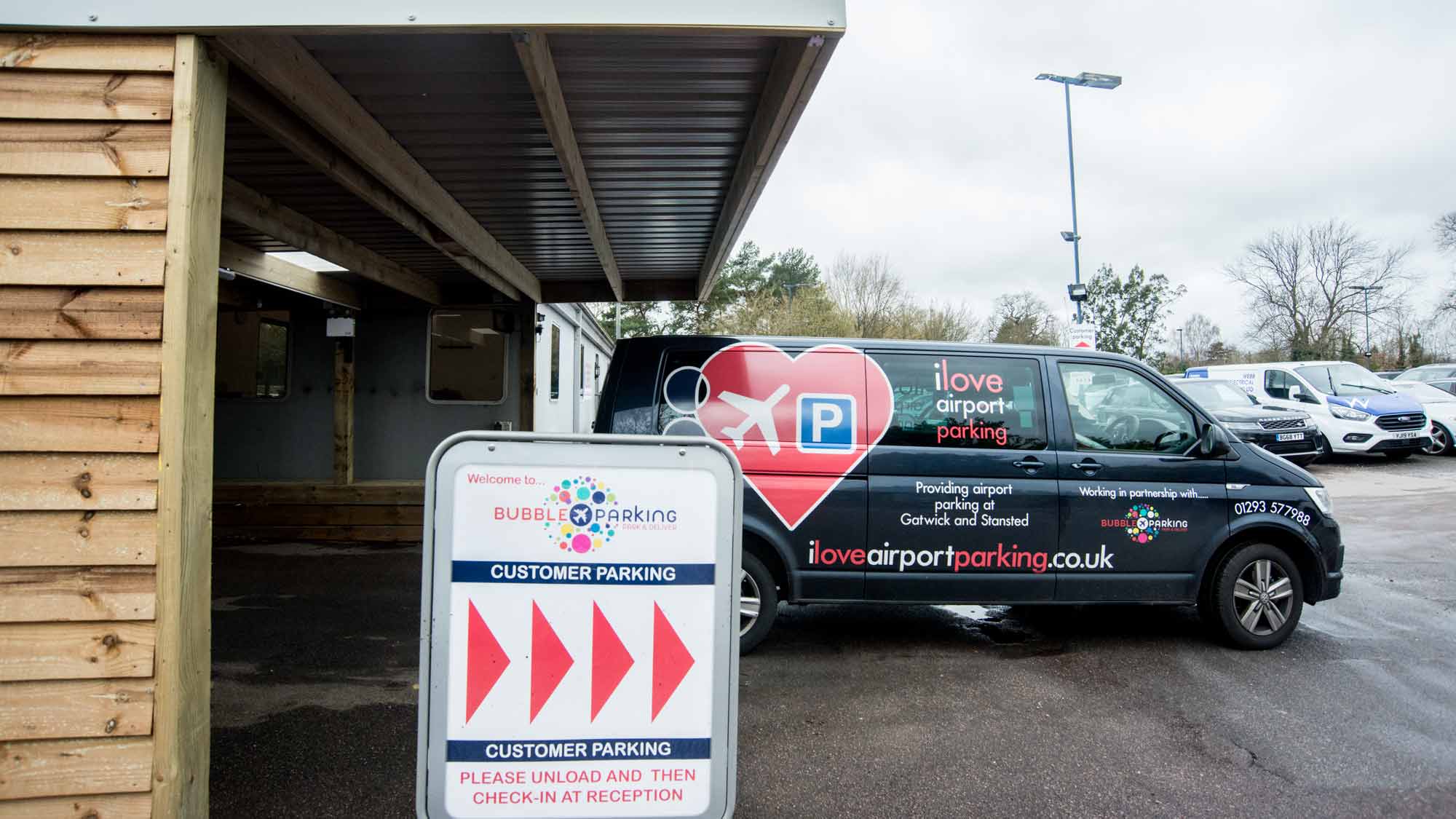 Bubble park and deliver is great value for money and idela for anyone who does not need to amend their booking.