Coronavirus Update
Coronavirus Update - We hope you are all staying safe during these very difficult and challenging times. Our call centre will remain closed until further notice. You are able to book our meet and greet parking at Gatwick in case you need to fly and we will ensure you and our staff are protected at all times with PPE measures in place.
Our Stansted operation is not available until at least the 1st July depending on government advice for international travel. Stay safe in the interim and we will see you soon.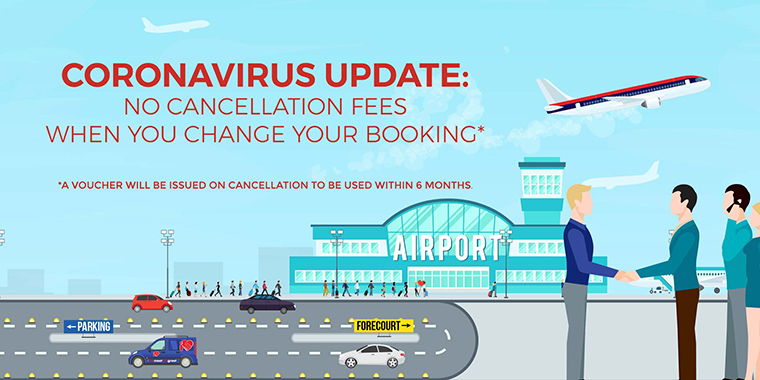 All amendments or cancellations will be dealt with by email so please contact customerservices@ilovemeetandgreet.co.uk, making sure you quote your booking reference number and car registration.
If you have a future booking and wish to change your travel dates or cancel, you will need to do this least 48 hours in advance of departure and a voucher will be sent. This process is not automatic and failure to cancel in advance will result in you being charged for the booking. We are experiencing a high volume of enquiries and will get back to you as soon as possible.
The voucher will be valid for all future travel but needs to be booked within 6 months of issue. If you do make a booking within 6 months ( travel at any time in the future), we will then issue a refund. There will be no admin charges for the refunds issued on expiry of vouchers. Any refunds given before expiry of the voucher will be subject to a £10 admin fee.
For those of you stuck abroad or are returning earlier than planned, please call the car park number on your confirmation with an update and we will be able to arrange for you to have your car at any time with sufficient notice.