Covid Travel Information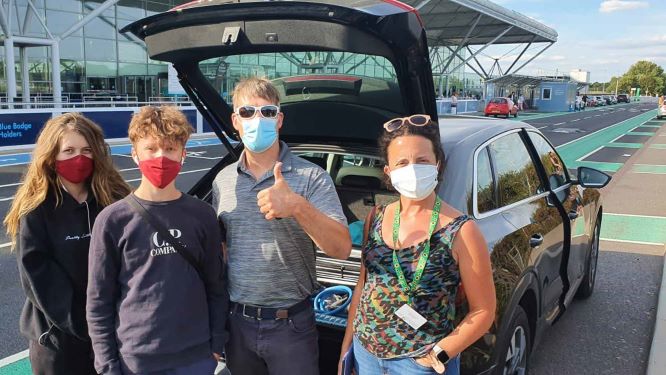 As the airports start to open and people start to brave the skies, safe travelling practises must be adopted by all to stop closure of the airports and halting international travel again.
Getting to the airport can seem difficult during these times but airport parking options rather than travelling on public transport are the safest way to to start the travelling process. In the comfort of your vehicle you can drive to the forecourt when booking a meet and greet parking option or if you prefer park & ride then make sure you check the sanisiting and transfer processes of the Companies you are looking at.
Sarah Anglim of I love meet and greet recommends the following practises should be in place when parking your car.
Meet and greet is the safest way to park as long as your car is cleaned between hand overs. Make sure the drivers are wearing face coverings and that hand cleaning is part of the process. The most likely place for transmission to occur is by touching the steering wheel, gear shift and door handles as well as the key. Theses can be easily cleaned by both parties to ensure hygene is top notch.
Park and ride - all buses should be wiped down between airport transfers. Make sure you observe these practises before you get on the bus and if not observed ask. Face coverings should be worn by all and its best to handle your own suitcases to reduce the number of people touching them
Do not travel if you have a temperature as you will be turned away at the airport
Once inside the airport wear a mask - you could be passing people who have just come in from another country
Clean your hands frequently and do not touch anything unnessecarily.
Use a wheelie bag rather than an airport trolley
If you try to do all these things then your journey will be easy and worry free.