Keeping Gatwick Green
Managing the balance between development and protecting the environment is a huge challenge for governments across the world. And nowhere is that balance more closely scrutinised than around airports. Whilst the original idea for designating a green belt in West Sussex was rejected by the Secretary of State for the Environment, the need to retain open areas of land between Crawley and Horsham, Gatwick Airport and East Grinstead was considered necessary. It was concluded that a policy framework should be introduced to protect these areas from development to prevent the coalescence of settlements and this was translated into the 1980 West Sussex Structure Plan in the form of strategic gaps. The strategic gap to the south west of the airport is in place from 1979 to 2019.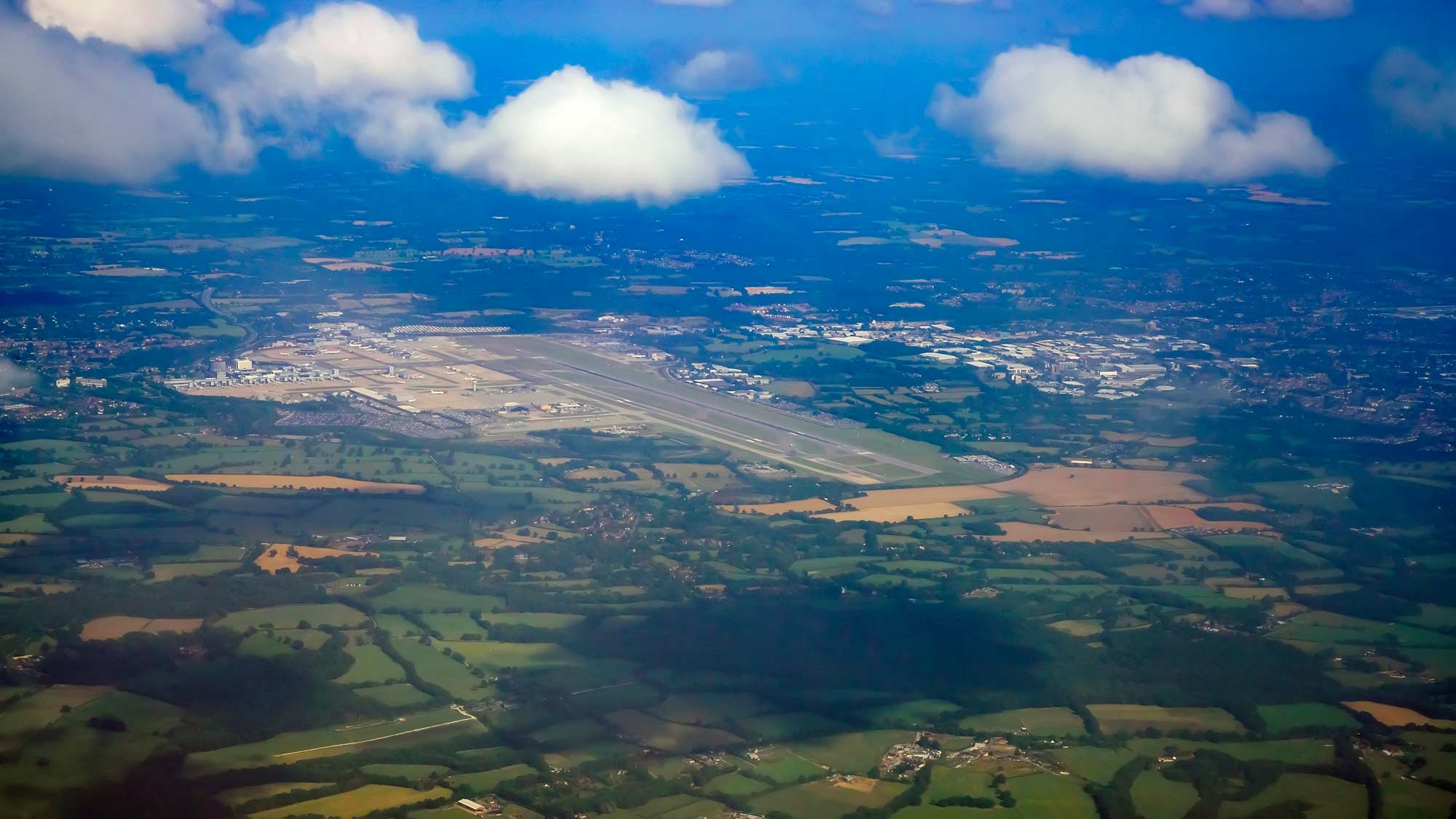 So, what is a strategic gap? A strategic gap is an area identified in the local government's structure plan to achieve strategic planning objectives such as maintaining the separate identity and amenity of settlements, maintaining the strategic settlement pattern of West Sussex and preventing settlements joining together.
West Sussex and Gatwick Airport has had strategic gaps since the 1980s and although there were some amendments in the 2006 review, the airport still has neighbouring strategic gaps. Whilst strategic gaps are not themselves countryside protection policies, inevitably there are some crossovers with countryside policies and as any development would require very special and exceptional justification, these areas have become havens for wildlife, with a just a mile of the world's second largest single runway airport.
It is amazing to think that 46 million people will use an airport which has near neighbours such as deer, foxes, rabbits, hares and wildflower meadows. These species are thriving in close proximity to one of the planet's busiest transport hubs.
Constructed on a flood plain, the airport has a number of watercourses which run through the site, but the River Mole is the most significant and best known. The River Mole is a tributary of the River Thames which rises in West Sussex near Horsham and flows northwest through Surrey for 50 miles to reach the Thames at East Molesey, opposite Hampton Court Palace. The river gives its name to the Surrey district of Mole Valley. According to the Government's Environment Agency, the River Mole has the most diverse fish population of all UK rivers, including brown trout, brook lamprey, and eel.
This thriving water eco-system is matched on land with harvest mice and bank voles living close to the river, whilst in the skies; twelve different species of bat have been recorded.
These numbers are great evidence to prove that green space will be always colonised by nature. In 2004, one bird-spotter recorded that he had seen nearly 30 separate bird species whilst a 2018 study revealed that there were 300 fungi, 55 invertebrates (including rare long-horned bees) and plants such as the early purple orchid and narrow-fruited watercress.
In 2016 the Government produced a parliamentary briefing which recognised that urban vegetation is known to improve the quality of the local environment; for instance reducing air pollution and noise and reviewed research into the direct public health benefits of green spaces which focused on three main areas; physical activity, mental health and the development of specific treatments.
Subsequently in 2017 a US study concluded that green spaces provide vital health services as well as environmental services; they are equigenic, reducing socioeconomic health inequalities, facilitating activity and promoting better mental health and well-being. The integration of biophilic design may provide a cost-effective public health intervention, which promotes the evident positive links between green spaces and mental health.
With ancient woodland and both a designated Biodiversity Opportunity Area and a Nature Conservation Area all close by, Gatwick Airport has some vulnerable natural resources as neighbours which warrant considered attention as well as ongoing protection.