Gatwick Meet and Greet
Save up to 15% with promo code DEC23
Welcome to the best Meet and Greet Gatwick Airport Parking - the hassle free way to park at Gatwick Airport.
With a forecourt service and as a licensed Gatwick airport operator, the I Love team deliver a safe, secure, professional meet and greet service at Gatwick.
This customer feedback shows how we go the extra mile to ensure we deliver the best service at Gatwick
"We arrived an hour early so I phoned the company and was told to go to the drop off zone where a member of staff would meet us. As we pulled up he arrived. All very professionally handled. On return I called to say we had exited customs and was told our car would be dropped off at the pick up point. As we walked across the roadway our car was just pulling up. Thanks for making this a stress free process especially after a 12 hour flight. It has previously taken over an hour to get back to our car using off site services. Would definitely recommend & use this company again." J Bush OCT 2023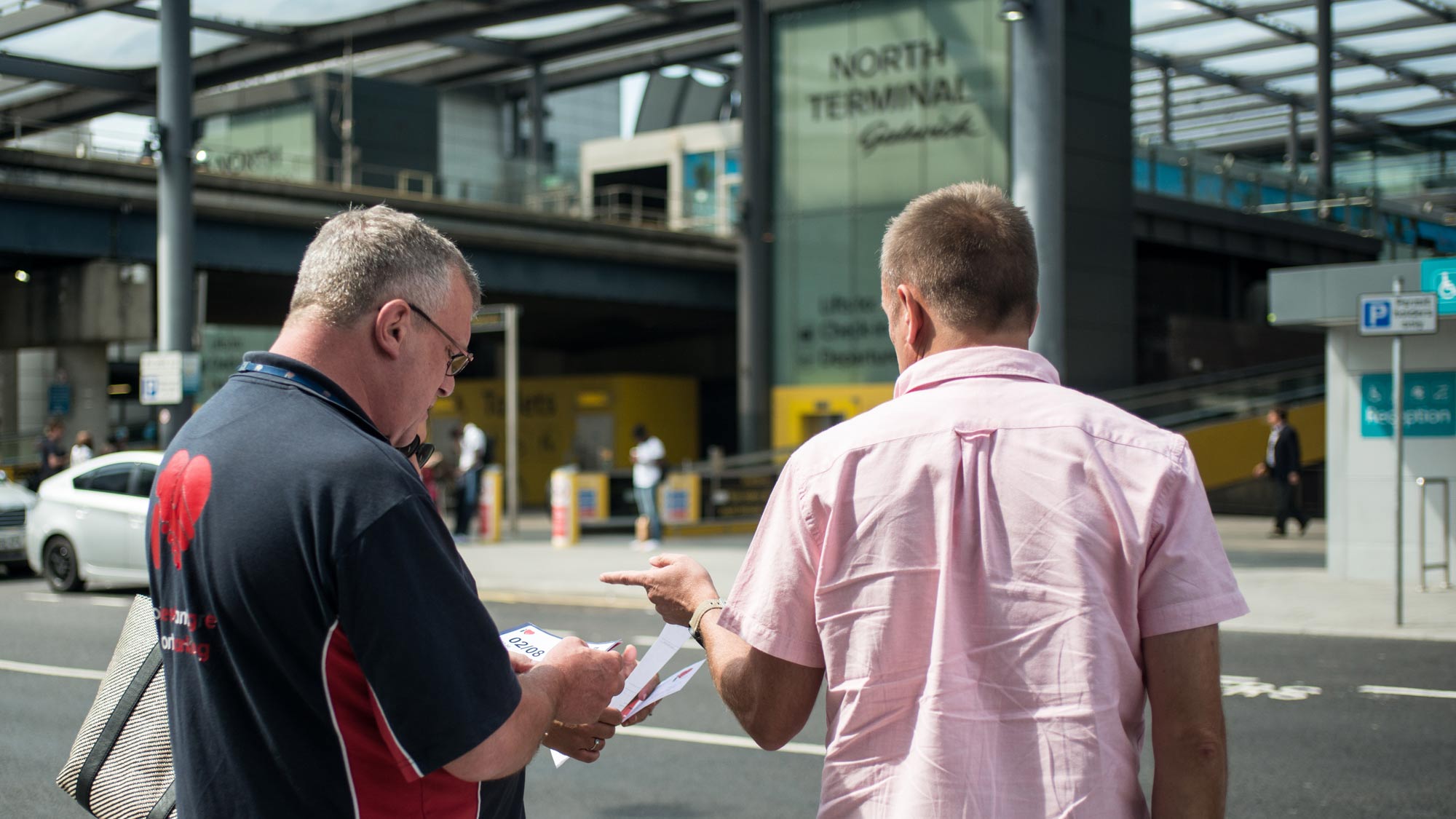 Gatwick Meet and Greet Parking
Gatwick parking can be stressful when trying to locate one of the off airport car parks or Gatwick own car parks. So why not try meet & greet Gatwick with I love meet and greet. We have over 30 years experience at Gatwick offering meet & greet, so be assured we know what we are doing.
Our prices cannot be beaten when you book direct and we have a price guarantee to ensure this. So not only do you get the benefits of being one of our loyal customers, you also will get best prices.
Our customers review our service on their return and currently we hold the highest customer service score for our Gatwick Parking meet & greet.
Our Gatwick Car Park currently holds a score of 9.7/10 based on 3972 customer reviews.
London Gatwick M&G
I Love M&G – forecourt collection – no fees – 8 day stay £43.00
Maple Manor – car park collection – no fees – 8 day stay £51.00
Sure M&G – car park collection – no fees – 8 day stay £54.99
ABC/ Help Me Park – now operated by Maple Manor - car park at Sofitel North Terminal – no fees – 8 day stay £51.00
These prices are accurate at time of writing for an 8 day stay in November 2020. Prices are subject to change and availability.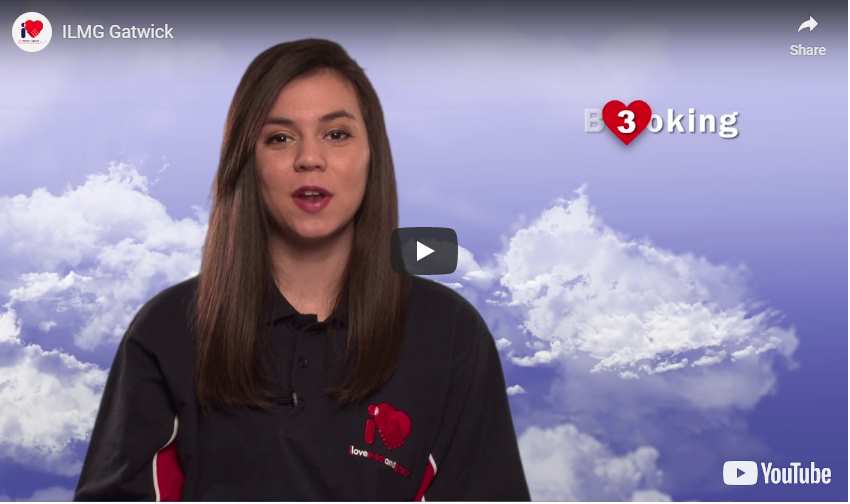 So choose I Love meet and greet for the best meet & greet service at LGW
What is the Difference between Car Park or Forecourt Collection?
With over 30 years' experience we believe the best meet and greet service at Gatwick is on the forecourt. Collection from the forecourt allows you easy access in to the terminal and you can be at check in within minutes. The short stay car park is hard to navigate and there is often congestion during busy periods hindering access to the meet point.
Also forecourt meet and greet ensures you have a one to one airport meet & greet parking experience as a dedicated driver will collect your car.
I Love meet and greet operates from both North and South Terminals at Gatwick.
Who offers the best meet & greet Gatwick customer service?
There are several independent review sites including Trust Pilot and Reevoo. I love uses Reevoo along with many other car park operators such as APH, Looking 4 Parking and Skypark Secure. Hoilday Extras use their own internal review sites which are not independent. However on all these reputable sites, I Love ranks the highest for their meet and greet services, making it the best meet and greet service at Gatwick.
Which provider has the best Gatwick meet and greet prices?
There are several Companies providing meet & greet services at Gatwick. Some are unauthorised and their prices are very cheap as they do not hav the overheads associated with running a secure car park. However at Gatwick is the Approved operator scheme with 4 members - 3 providing meet and greet in the car parks at the terminal and I Love providing what it considers the best meet and greet service from the forecourt. So the chepaest operators do ot have planning permission on their sites, no Prk Mark and are not members of the Gatwick Approved scheme. The car prk operators are slightly cheaper than the foreocurt operators such as I Love. We believe a better service and better value for money is had with a forecourt service.
Who has the best meet and greet parking at Gatwick?
With over 30 years of expertise the I Love team provides the best meet and greet parking at Gatwick. Competitively priced and with the highest ranking customer service scores on independent review sites, I Love is the best all round at Gatwick
How does meet and greet work at Gatwick?
Mete and greet is another name for valet parking. At Gatwick there are 2 types of meet and greet - one in the short stay car park and one on the forecourt. There are Approved bays on the forecourt allowing you to meet your driver kerbside at the terminal and the on your return your car is a quick phone call away and your car is brought back there. This service is available from both North and South terminal forecourts and avoides the need for you to have to park your car yourself.
Other Useful Links