I Love Meet and Greet Reviews
We love to hear what our clients think of our service and below are some of the lovely things they have said about us.
"Great service from calling the office and booking the meet and greet service to the end of the process. Wonderful Customer service from start to finish. Thank you." - Jill from London - August 2018
"Use the car park regularly and can't fault the service. Staff are always pleasant and happy to help." - Brian from Kent - August 2018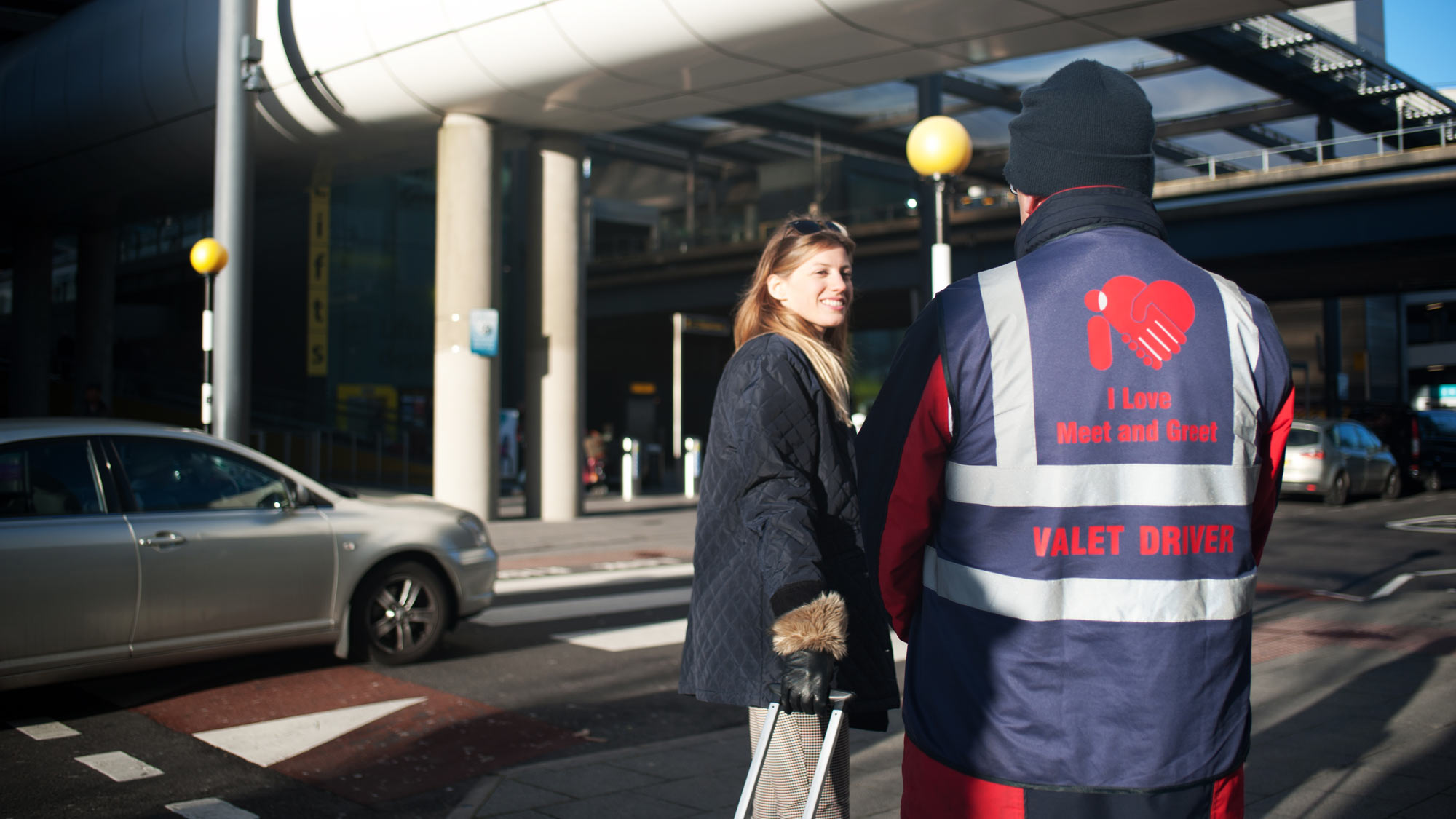 "Arrangements went extremely smoothly - from booking online to my car being collected and then delivered on my return. I really do 'Love Meet and Greet'." - Edwina from Norwich - August 2018
"Very happy with the service I receive from I Love Meet and Greet. Great communication and clear instructions before the departure date. We called as we left the M25, heading for Gatwick, and the driver was waiting in the pre-arranged place. Friendly, quick and we were on our way. Likewise, on the return leg. So much better to have the drivers meet you outside the Premier Inn, rather than negotiate multi-storey carparks, which we have done in the past. Top quality service. Many thanks." - David from Oxford - August 2018
We have many years of reviews so take a look at our Reevoo comments at the very bottom of this page so you can see the lovely things our clients say about our service.
"Easy to book at an excellent price. So great to drive into Gatwick Airport and be met by a courteous member of their staff unload our car and straight into terminal.
Our arrival today and picking up the car again was quick and easy. Will definitely use again." - L Bell September 2016
"As a regular flyer, I can honestly say this is by far the best airport parking experience I've ever had. Easy to find, quick and painless check-in, friendly smiling staff and fast transfer to and from the terminal. Will definitely be using again! " - D Ring July 2016
"We always use I Love meet and greet to start our holiday. It is such a great start to enjoying holidays knowing that our car is going to be well looked after and is going to be waiting for us in our return. It is such an easy service from making the booking ; to arriving at the airport and being greeted by a friendly driver, even at 4 in the morning ; to calling up for our car on our return. There are no buses to the car park or waiting around at the airport ! It's quick, effective and reliable every time. I couldn't recommend them more . Thank you I Love! " - D Tilt July 2016
"Good morning,
I don't often do this, but (I bet you knew that was coming), I thought I'd email to say thank you. I often fly from Stansted but have used companies before but decided to go for a change this time because of their customer service, my car being returned caked in mud and also the fact that they have recently decided to charge £1 per person transfer each way.
I thought the customer service right from the off with I Love was great and very professional, the location is so close to the airport and even though we had to wait for a couple on our return the lady who collected us on Wednesday night around 11pm was smiling, happy and sorted us out very quickly.
Thought the praise should be passed on as I'm sure people mainly email to complain rather than say thanks! " - Z Shaylor 27th March 2015
"thank you....and for getting back so swiftly.....most appreciated
you are a star...and for the record...I love meet and greet is a blissful start and end to our journeys..
Many thanks...pass it on to your lovely drivers" - E Haydon 19th March 2015
"Just a quick note to say thanks for the parking at Gatwick for our Ski Trip. The guys with me were most impressed with the fabulous service we got. They had all been saying that they would never use a meet & greet service as they all have nice cars and would not trust them to others to dive away and look after (the old problem I guess). But after experiencing the service all agreed that its now "I Love M & G" all the way for them" - B Porter 16th March 2015
I just want to say your service for my last trip was exemplary. We called in at 10 minutes and your driver was waiting for us at the entrance to the Gatwick Hilton on 18th Feb. After he checked our return details we realised we were going to be one day later (overnight flight). He said no problem, made a note, and our holiday had started. When we returned, a phone call, agreement to pay the extra £5, and the car arrived in less than 10 minutes. As I said, superb service. We shall certainly use your service again though we have nothing planned right now. - R Brocklebank 10th March 2015