Airport Meet and Greet
Travel can be time consuming and often tiring. Why not simplify things and choose meet and greet parking the next time you visit the airport? It's the quickest and easiest way to travel, plus our airport meet & greet car parks are fully secure and bear the prestigious Park Mark award. Enjoy kerbside collection with airport meet and greet parking at the forecourt from a member of our friendly meet & greet parking team.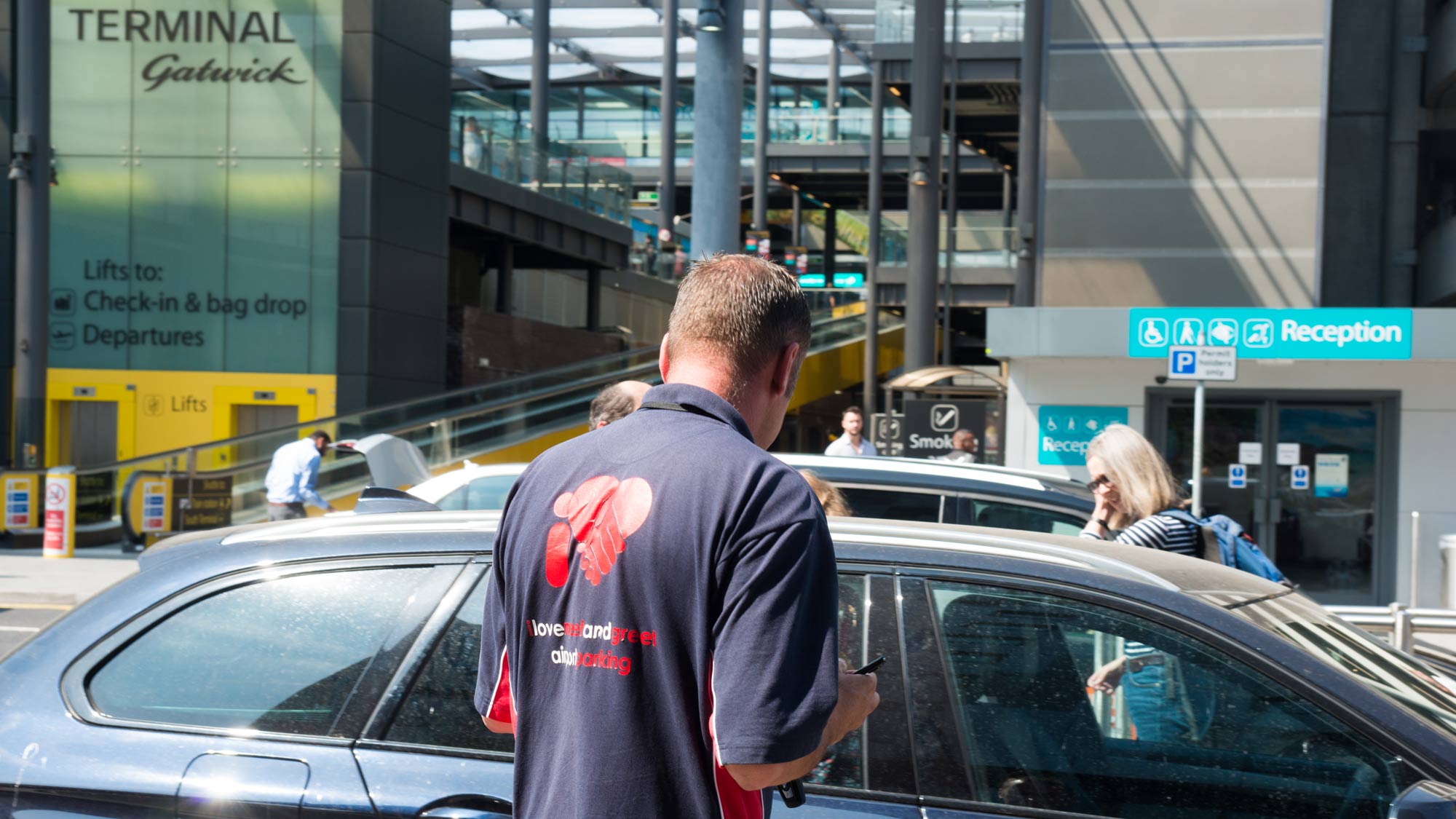 With more than 80 years' management experience, you can enjoy your holiday or business trip knowing you and your vehicle are in safe hands.
Since the team at I Love meet and greet started operating parking services at Gatwick in 1984, we have parked over 3 million cars. More than 30 years on we're still just as passionate about giving you the best customer experience possible with operations based at Gatwick, Stansted, Heathrow, Birmingham and Manchester airports.
"This was the first time using ilovemeetandgreet , we should have done it sooner. Car pick up right on time , car delivery right on time no waiting. The staff where helpful and polite could not be faulted. I would definitely use them again." - Rick Immell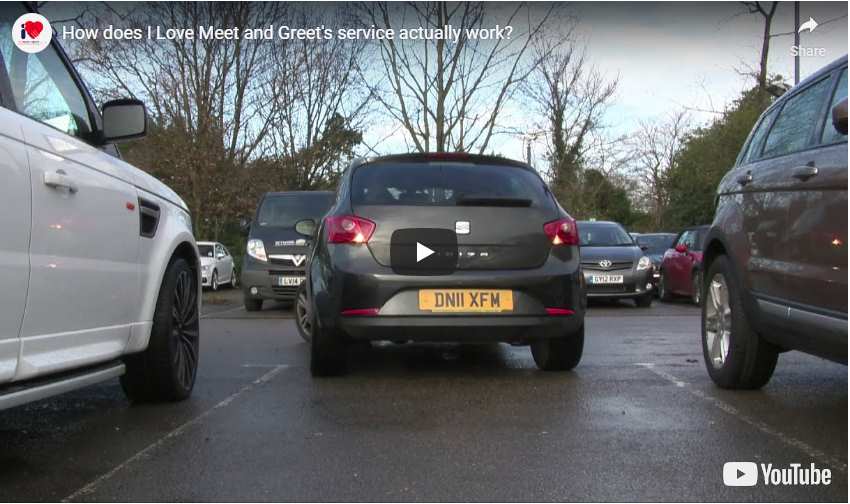 Why not find out more about I Love meet and greet's other services under Airport Extras like car valeting and travel insurance? Discover superior parking services online today with industry-leading, airport parking experts I Love meet and greet.
Benefits of airport meet and greet
Drop and collect your car right beside the airport and be at check-in in minutes
Meet our friendly, dependable and professional parking team
Skip the stressful parking queues
Avoid waiting for transfer buses
Competitively priced with no hidden costs
Suited to all sorts of travellers from commuters to families
How does meet and greet parking work?
Meet and greet parking is the easiest way to airport park. Drive to the terminal of your choice and have your car collected on the forecourt or within a short term car park, adjacent to the terminal. The car is then parked by the driver for the duration of your stay and returned back to the meet point at the terminal when you come back.
What is meet and greet parking?
Meet & greet is another name for valet parking which was introduced at airports in the UK throughout the 1980's. The car is collected as close to the terminal as possible - in many cases just outside the doors and then brought back there on your return. Whilst you are away your car is stored in a secure, Park Mark car park and is driven by skilled, professional drivers between the car park and terminal.
Is meet and greet safe?
Meet and greet is safe for lots of reasons:
You can unload your car straight on to trolleys at the airport without lugging them on and off a transfer bus.
If you are alone lady traveller you do not have to start your car in the dark corner of a long stay airport car park.
Travelling with young children and lots of bags can be an accident waiting to happen - unload them and the bags straight from your car at the terminal
Covid secure - from your own car to the terminal with no shared coach facilities associated with a long stay park and ride service on the airport
What happens if I am late returning to my car?
Flight arrivals are monitored so we know when you are arriving. So if your flight is delayed do not worry we will know. If you miss or change your flight just drop us an email with your new flight details and we will have your car ready. There are extara charges if you extend your stay beyond the return date booked.
Do I have to book in advance?
It is cheaper to book in advance and the longer the cheaper it will be. Prices rise as the departure date gets nearer especially in peak times. Some bookings such as supersaver and non refundable services need to be booked in advance so see the details of the products listed for lead times.
How late can I make a booking?
With some services you can just turn up. Put your dates and times in to the calculator and those products that allow roll up or last minte bookings will be displayed. Remember in peak times certain services are full and therfore will not be displayed. Book early during peak times to guaratee your space.
What COVID guidelines are in place?
All meet and greet operators should be protectingtheir drivers and clinets during these difficult times. We ensure all drivers wear a face covering. they have their temperature taken at he start of their shift and are required to wear face coverings in any vehicle.
All vehicles are sanitised on collection and return. Our drivers do not have to wear gloves as we have followe government guidelines that suggest it it better to ensure they wash their hands regularly and do not touch their face. They carry hand saitiser on them at all times and hand wipes and are required to wash thier hands between each car collection or return.
Do I leave my keys and is it safe to leave my keys?
We require you to leave your keys so we can park your car in one of our Park Mark car parks. All keys are labelled and stored in a secure, swipe entry key cupboard. They are swiped in and out on our secure system so we know where your car is parked at all times. We do prefer you to remove house keys - not for security reaasons but that they weigh a lot and can be bulky.