What is meet and greet parking?
Our FAQs are below to inform you about meet and greet parking and the services offered in particular by the I Love team. If you have any unanswered ones please call our office and our team will help you.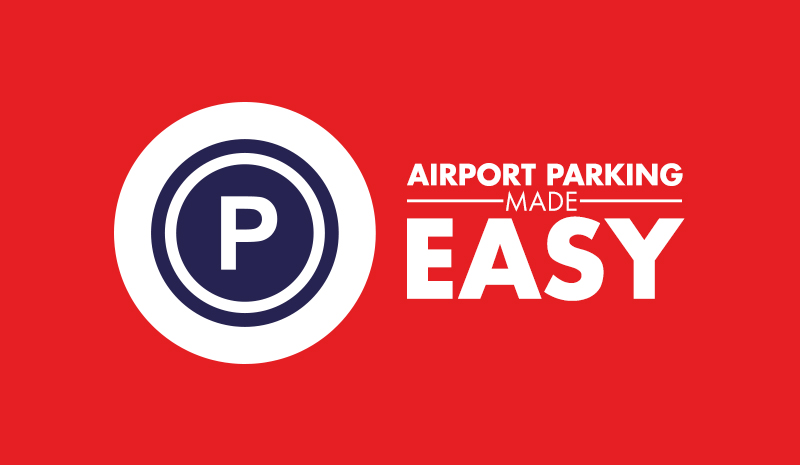 Meet and Greet FAQs
Meet and greet is another name for the American term valet parking. A meet and greet service is one where you will be met at the terminal or in a location just outside the terminal doors by a driver who will park your car for you. On your return the car will be brought back to the same location ready for you to drive straight home. A meet and greet service saves time and hassle as your car is parked for you.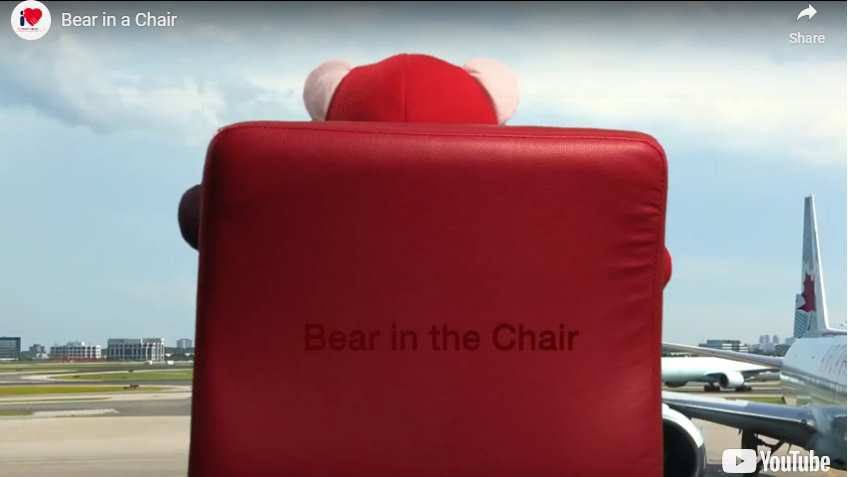 We welcome all comments or questions - click here
What is 'On' airport parking
There are several types of airport parking. Usually referred to as 'on airport' the car parks promoting themselves with this description are usually owned and operated by the airport. They are usually more expensive and not always as secure as off airport car parks as they have access to them by 3rd parties. On airport car parks are usually divided in to short stay, long stay and valet.
Short stay car parks are for those people parking for less than 24 hours -ideal to use when dropping friends and family. Long stay car parks are ideal if you are driving yourself to the airport and need to park somewhere while you are away. Valet parking otherwise known as meet and greet is usually where a driver collects your car and parks it for you. On airport valet at Gatwick does not exist. If you buy Valet parking at Gatwick you will park your car yourself in the short stay and walk in to the terminal. There is no personal contact with a driver which is why when parking at Gatwick it is better to use meet and greet valet parking with I Love.
What is 'Off' airport parking
Off airport parking - your car will be parked in a car park located outside the airport boundary and the companies offering this type of parking are usually cheaper than on airport. There 2 types of off airport parking; park and ride services and meet and greet / valet parking. Those offering a park and ride services include Purple Parking and APH. I Love meet and greet offers valet parking services at Gatwick, Stansted, Heathrow, Birmingham, Liverpool and Manchester. All companies listed on our website are off airport companies which offer secure, competitvely priced airport parking.
What is the best type of airport parking
The best type of airport parking is meet and greet parking. It is totally hassle free, your car parking space is always guaranteed and you arrive at check in within minutes of leaving your car to be parked by a professional driver.
Which is the best meet and greet company at Gatwick
I Love meet and greet is the best meet and greet company at Gatwick. With over 30 years' experience in meet and greet parking at Gatwick, the team offer a professional, quick and customer focused service. Every client is important to I Love and therefore we ensure you will receive your best meet and greet experience from us.
Which is the best meet and greet company at Stansted
The best meet and greet parking at Stansted is with I Love meet and greet. We ensure you receive the best service at the best prices and our customer service is outstanding. Take a look at reviews for our service on Go Simply, FHR and other review sites as well as reading our own testimonials
Should I book airport parking in advance
Airport parking is cheaper if you book as long as possible in advance. The nearer you get to the day of departure the higher the price is likely to be.
Should I book direct with the car park or through a third party agent
If you book directly through the car park operator you will get the best possible prices. Most operators who receive bookings through third party agents have to pay commission. Therefore ask for a discount when booking with the car park operator as they can discount your parking instead of paying commission.
Do I get a better service if I book direct with the car park
Whoever you make your booking through will not affect the level of service you get when parking your car. However there are benefits of carrying out the whole process with the car park operator, who will ensure optimal customer service.
Should you encounter any problems with the booking process or require changes to bookings including refunds, the terms and conditions of the agents will apply if booked through them. At I Love meet and greet all bookings made directly can be amended, cancelled and in some cases refunded or changed to alternative dates. So book direct to ensure you get the best service possible from booking to the return of your vehicle at the airport.
Do I need to leave my keys
If you are using meet and greet/valet parking you will need to hand the keys to the driver so they can park your car. At most 'Off' airport car parks you will be required to leave your keys as you car will be blocked parked in a storage area for the duration of your stay. If you park in the Long Stay car parks on airports you can keep your keys - however no liability will be taken by the car park if your car fails to start or is stolen.
How Secure are the Car Parks
Any car park displaying the Park Mark accreditation has been checked by the Police for adequate security. However where third parties can drive in the car park - such as Long Stay and Short stay car parks on airport and even some Off airport park and ride car parks, there is a risk your car can be damaged by those third parties. With I Love meet and greet only professional drivers will move your cars and no third parties can access our vehicles. Always ensure you know the address of the car parks and ensure the Park mark accreditation is displayed.
What is Park Mark
This is an award given for by the police for those car parks which have adequate security measures in place. All airport car parks with this award have the added benefit of requiring proper planning permissions before being given Park Mark. For further details go to our information page.
What happens if my flight is delayed
There is no need to worry if your flight is delayed as we check all flights and know when you will be landing. If you miss your flight or it is cancelled simply contact us with your new travel plans and we will update your booking. It is always better to give us as much notice as possible to ensure your car is ready for collection.
What Time do I need to arrive at the Airport
You need to leave plenty of time to check in and pass through the security and passport controls. Airlines require at least 2.5 hours for long haul and even short haul destinations unless you are travelling with hand luggage. It is always best to print boarding cards before you get to the airport and do an online check in to save yourself time at the airport. Most airlines have automated bag drop facilities now so you can just turn up, check in and bag drop. However if you are travelling in a big party or with lots of bags allow yourself extra time.
Transfers from both long stay on and off airport car parks can take longer than you think so leave at least an extra hour to get to the airport. The easiest way to save time though and cut at least half an hour off each end of your journey is to use meet and greet airport parking. Your car is collected outside the terminal allowing you to go straight to check in without the involvement of airport transfer buses.
Are your drivers insured to drive my car
It is a legal requirement for all meet and greet companies to have a policy which covers all their drivers to drive their clients cars. This should be a fully comprehensive insurance which you need to check. However any operator with the Buy with Confidence accreditation has had this insurance checked so look for this and you can be sure the drivers are fully insured to drive your car.
Will my car be insured whilst it is parked
Most companies do not offer insurance whilst the car is stored and will not accept any liability unless it can be shown they have acted negligently and were responsible for the damage. However a reputable company will always inform the client if damage has occurred and will arrange for it to be fixed.
What happens if my car is damaged or breaks down
All claims for damage must be reported before leaving the airport. Once a car has left the care of the operator it is difficult for them to accept responsibility for any damage, which could have occurred after. If however you believe damage has happened in the care of the operator, please report it to your driver or call the drivers so they can make a report. You will be required to email photos of the alleged damage to customer services, who will investigate and let you know what has been found. Any damage caused during the car parking period will be repaired. In the unlikely event of an accident, which results in the car being unroadworthy, a hire car will be provided on your return and the vehicle repaired. If your car breaks down we will do everything to start it. However if we are unable to do this, we will notify you on your return and help you arrange for its recovery.We will also help get you home if we are able to.
What happens if my tax runs out while I am away
It is an offence not to have road tax. If there is any doubt as to the validity of any road tax, we reserve the right to refuse do drive the car. We however will always honor your booking and get our customers to drive to our car park located just off the airport. We will then drop them back at the terminal. On the return we will collect the client and take them back to the car park to collect their car. Please ensure you have Road Tax to enjoy our full meet and greet service.
What are your opening hours
We operate 24/7, 365 days of the year at both Stansted and Gatwick. At Heathrow the meet and greet service is not available before 4:30am at T1 and 5:00am at T3, T4 and T5 and finishes when the last flight comes in. Manchester, Liverpool and Birmingham operate 24/7.
How far away are your car parks
Our main car parks are located less than 2 miles away from the airport at Gatwick and Stansted. Manchester , Birmingham and Liverpool are located a few miles away but with a meet and greet service you do not need to worry as you are met outside the terminals. All our car parks at Gatwick and Stansted hold the Park Mark accreditation and at Stansted are all located within the airport boundary.
Can I bring a minibus or large vehicle
We only park those vehicles which are standard cars or minibuses with 9 seats including the driver. All other minibuses or vehicles requiring special licence endorsements cannot be driven by our drivers. If you book a vehicle in that does not comply with our requirements, we will ask you to drive to our car park and then take you back to the airport. We will then collect you on your return and take you back to our car park to collect your car. If there is any doubt about the size of your vehicle please call 01293 577988 and one of our team can help you.
Can I have my car cleaned
If you book direct you can have your car cleaned with us. Simply select the valet option after you have selected your parking and you will return to a nice shiny clean car. Our parking prices do not include cleaning - this is an extra which can be bought on line or purchased at the airport. Simply notify the driver who will arrange it for you.
What if I land at a different Terminal or Airport
Do not worry you can fly out of one terminal and back in to another without extra charge. Simply select the right terminals when booking and let us do the rest. We also cater for different airports. Read more about our service on our airport transfers page. We can transfer your car between Gatwick/Heathrow and between Stansted /Heathrow and Stansted/Gatwick in any order and deliver it back to you at the terminal of your choice.