Gatwick Parking Team
At I Love meet and greet we understand the importance of great customer experience. That's why we want you to meet our dedicated Gatwick parking team. Led by four highly experienced supervisors, the Gatwick operation is run smoothly with cars being collected and delivered on time to the North and South Terminal forecourts. Our drivers also come with a wealth of experience and many have a background in offering superior customer service having worked for companies like Meteor in the past before joining us here at I Love meet and greet.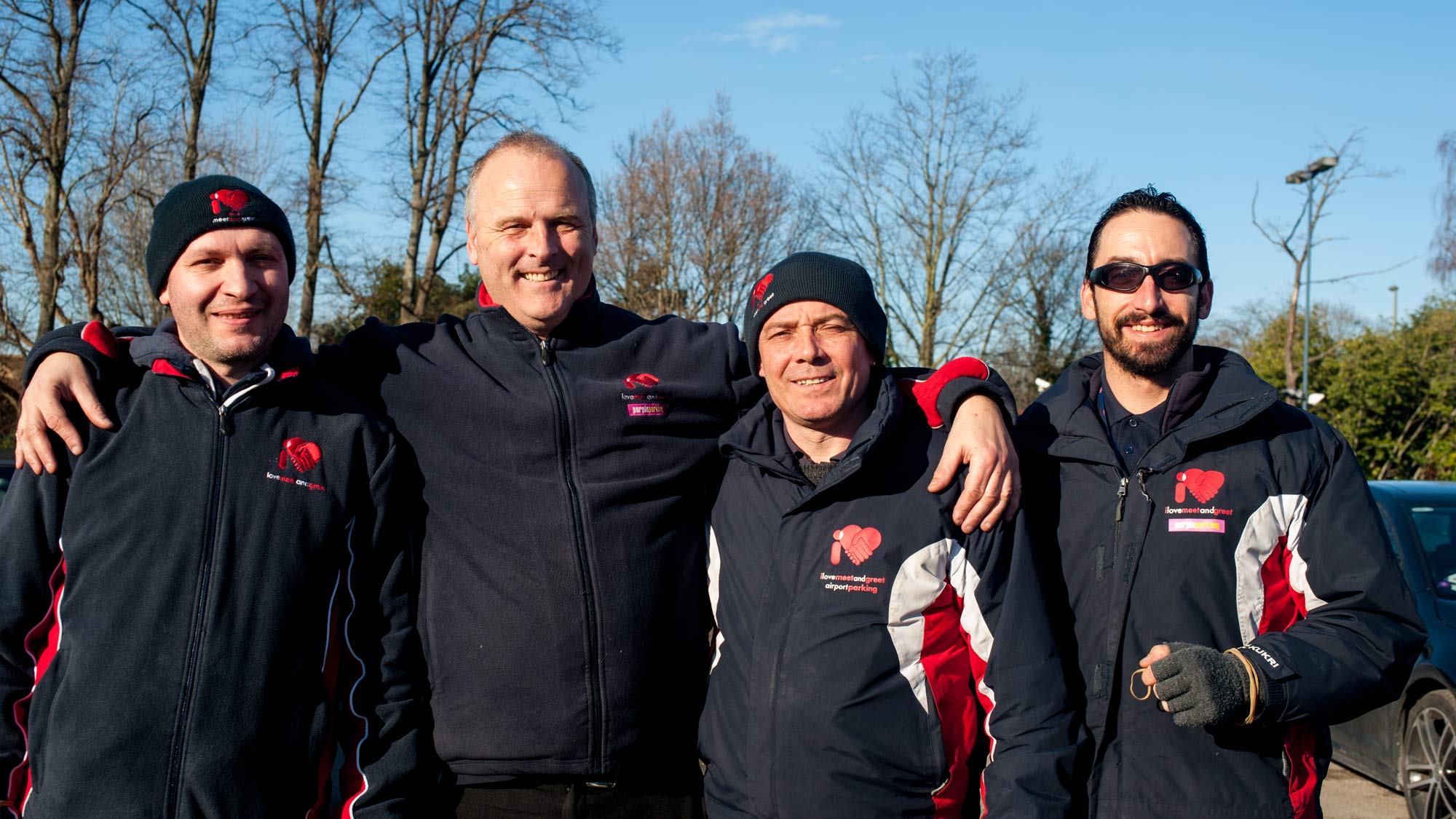 Our team are here to guarantee you have a smooth parking experience every time you choose to use our Gatwick airport services. A member of our team will meet you at the terminal, collect your car, store it our secure car parks and have it returned to you for your safe arrival back into Gatwick airport.
Fulltime Gatwick Team Members
Justin Ford - Day Duty Manager
Justine Batchelor - Day Duty Manager
Gerry Fernandes - Night Duty Manager
David Killeen - Night Duty Manager
Dan Tuca - Duty Manager
John Roussel, Colin Radwell, Terry Lynch, Danny Arnold - Dedicated Car Movers
Dinesh Kundalia, Larry Denyer, Martin Wheeldon, Gary Smith, John Ross, Terry Drury, Tim Jenkins, Matt Cormack - meet and greet drivers
The rest our team are just as dedicated, efficient, and friendly, they include:
Rob Miles, Mike Graves, Andrea Rembridge, Lou Musetti, Melanie Ettridge, Ajit Patel, Alan Lagden, Martin Farrington, and Karl Cook
We pride ourselves in our excellent service, but why not try out our meet and greet parking service and find out all about our leading Gatwick team for yourself? Enjoy competitively priced airport parking when you book online today.