Extreme Power Boat Sponsorship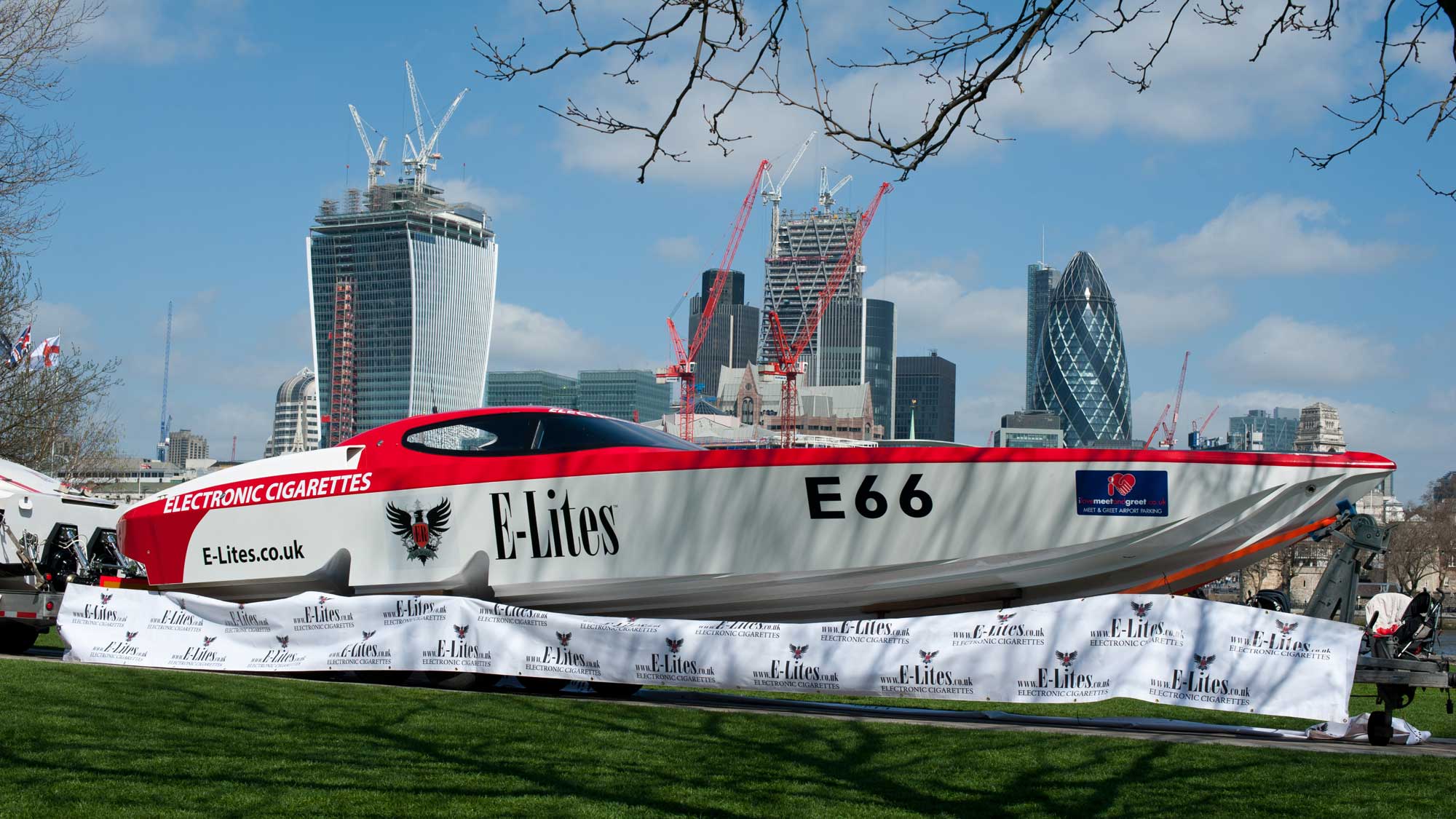 I Love meet and greet, the most experienced airport valet parking team in the UK, has announced sponsorship of Banana Shark's entry into the Venture Cup Prologue Race. Piloted by John 'Cookee' Cook, boat E66 will be part of this event, which is a 'test-race' for the world's longest, toughest and most prestigious powerboat race. As well as the Prologue Race starting between the iconic arches of London's Tower Bridge on Saturday June 8th, there will also be a fan event village created at Canary Wharf's event site Wood Wharf which will celebrate all things nautical from June 5th to 8th 2013.
Sarah Anglim, managing director of I Love meet and greet, explains: "Delivering our parking service at the UK's airports to the high standards expected by our customers requires dedication, experience and timing - all qualities required to pilot an offshore powerboat at these speeds. We wanted to sponsor an entry into the Venture Cup Prologue Race to recognise the skill and endurance of the sportsmen who take up such a challenge. Our iconic red heart logo will be on the front of boat E66, providing a great opportunity to be involved in this historic event and we wish all the teams the best of luck."
I Love meet and greet parking will be at the London Docklands Fanzone from Thursday June 6th promoting their airport parking services with some special event offers for visitors