Sailing Team Changes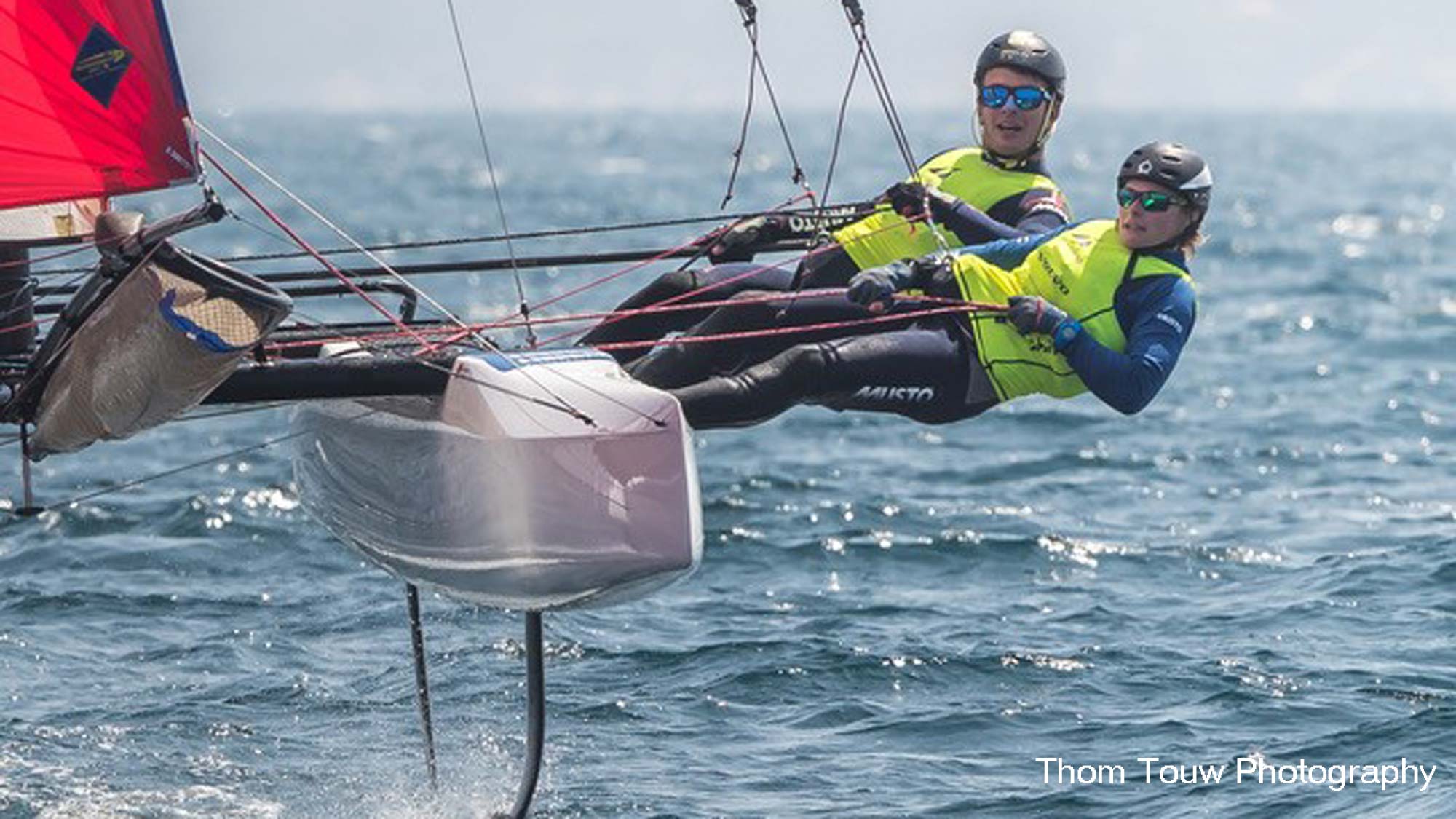 The Nacra 17 foiling team sponsored by I Love meet and greet has a new team member. World champion Ben Saxton has announced a new partnership with Nikki Boniface for a tilt at Tokyo 2020. The pair have sailed together at the last two international regattas after Boniface stepped in for the injured Katie Dabson – and have come away with silver medals both times. They have now decided to continue their allegiance towards Tokyo 2020.
"It's extremely exciting to team up with someone as experienced and good as Nikki," said Saxton, 27.
"As a team we can go a long way and are aiming for Tokyo 2020 success. A big thank you must go to Katie for all her hard work over the past year, and I wish her all the best going forward."
Boniface, 25, added: "It is a great opportunity to pair up with Ben and I am really excited about the journey ahead. As a team we have great potential and I am looking forward to working hard towards our goal in Toyko 2020."
Saxton went to the Rio 2016 Olympics with Nicola Groves before pairing up with Katie Dabson in mid 2017. Saxton and Dabson enjoyed an impressive run, winning bronze at the Nacra 17 European Championships then following it up with victory at the inaugural foiling World Championships.
When Dabson suffered an injury prior to the Princess Sofia Trophy in Palma in April, Boniface – who used to compete against Saxton with helm Tom Phipps – stepped in at the last minute.
Saxton and Boniface will aim to continue their run of form at the World Cup Series Final in Marseille, France, from June 3 to 10.