Sponsorship in the Sun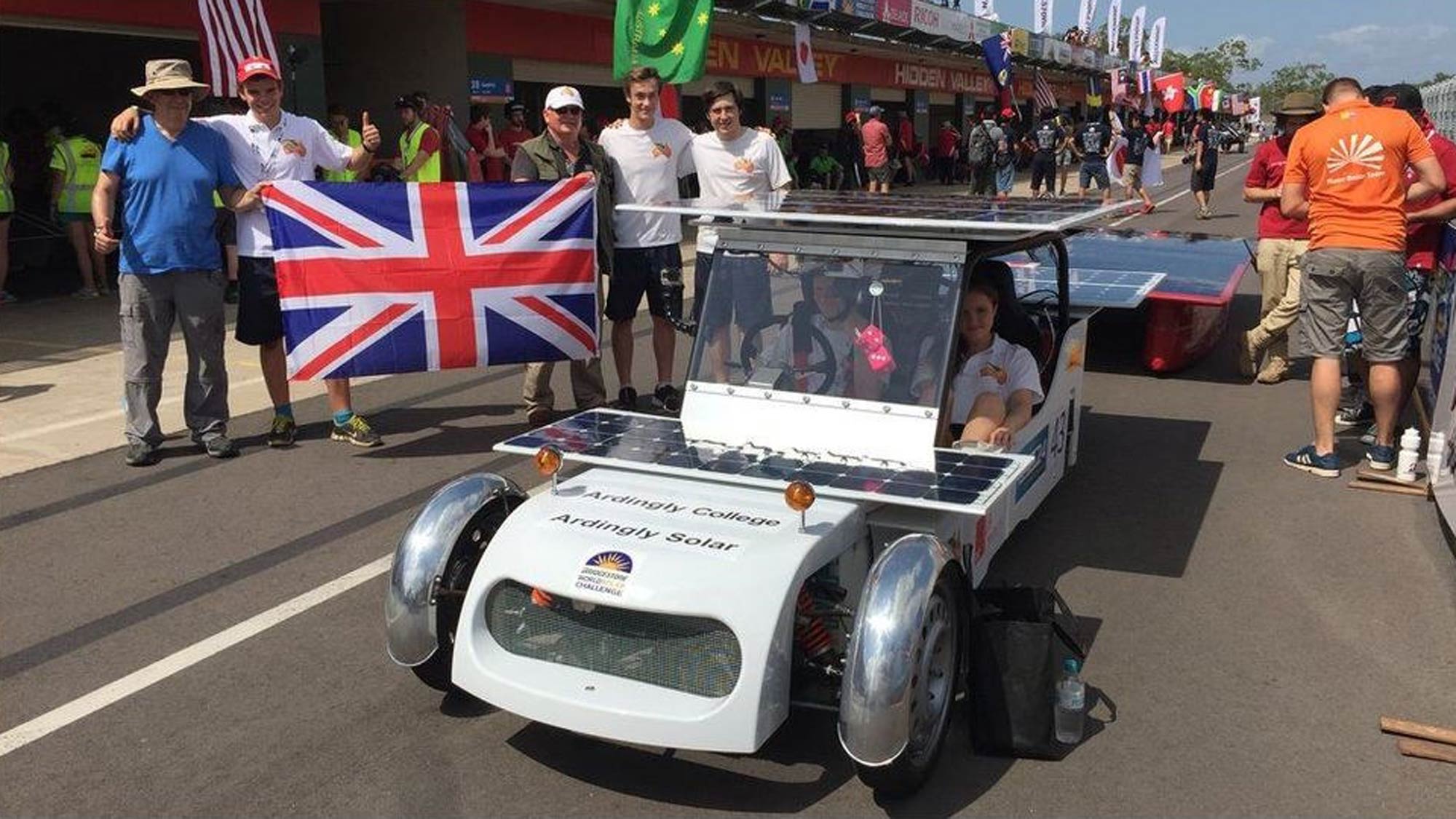 A group of students from Sussex has become the first school in Europe to complete a solar car race across Australia. The team from Ardingly College, sponsored by several companies including I Love meet and greet, crossed the finish line of the 3,000 km (1,864 miles) World Solar Challenge in Adelaide. They set off from Darwin five days earlier, competing against teams from around the world.
Nearly 50 teams from around the world took part, but Ardingly College is the first school from Europe to compete in the bi-annual race. Students from Ardingly College had designed and built the car over the course of three years. The team suffered several setbacks before and during the race.
Shortly after starting they were stopped by police for taking a wrong turn and a problem with the steering saw the car nearly crash on the first day. Driving through the outback proved challenging and at times the team had to fix the car at the side of the road in temperatures of up to 40 degrees..
The race was won by a team from Delft University in the Netherlands.In second place was a team from the University of Twente, also from the Netherlands; while Japan's Tokai University came in third.
The World Solar Challenge is aimed at promoting research on solar-powered cars. See more here: Ardingly Solar Car - BBC News and on You Tube
Congratulations to all of you who helped create this fantastic car from the start to the finish line. TheI Love meet and Greet Team are very proud to have been one of your sponsors!!