I Love park and deliver
A great way to start your holiday this airport parking option at Gatwick is fully flexible and can be cancelled up to 24 hours before departure with a refund. Its easy - all you have to do is drive to the I love car park at Povey Cross Road , less than 2 miles from the terminal and park your car. Our team will look after you then then on. After checking in you will be taken to the terminal of your choice and dropped on the forecourt just outside the doors. Check -in is a short distane away.
On your return call the team after collecting your luggage and your car will be brought to the terminal forecourt in the Approved Operator area by one of our drivers. All ready for you to drive home in.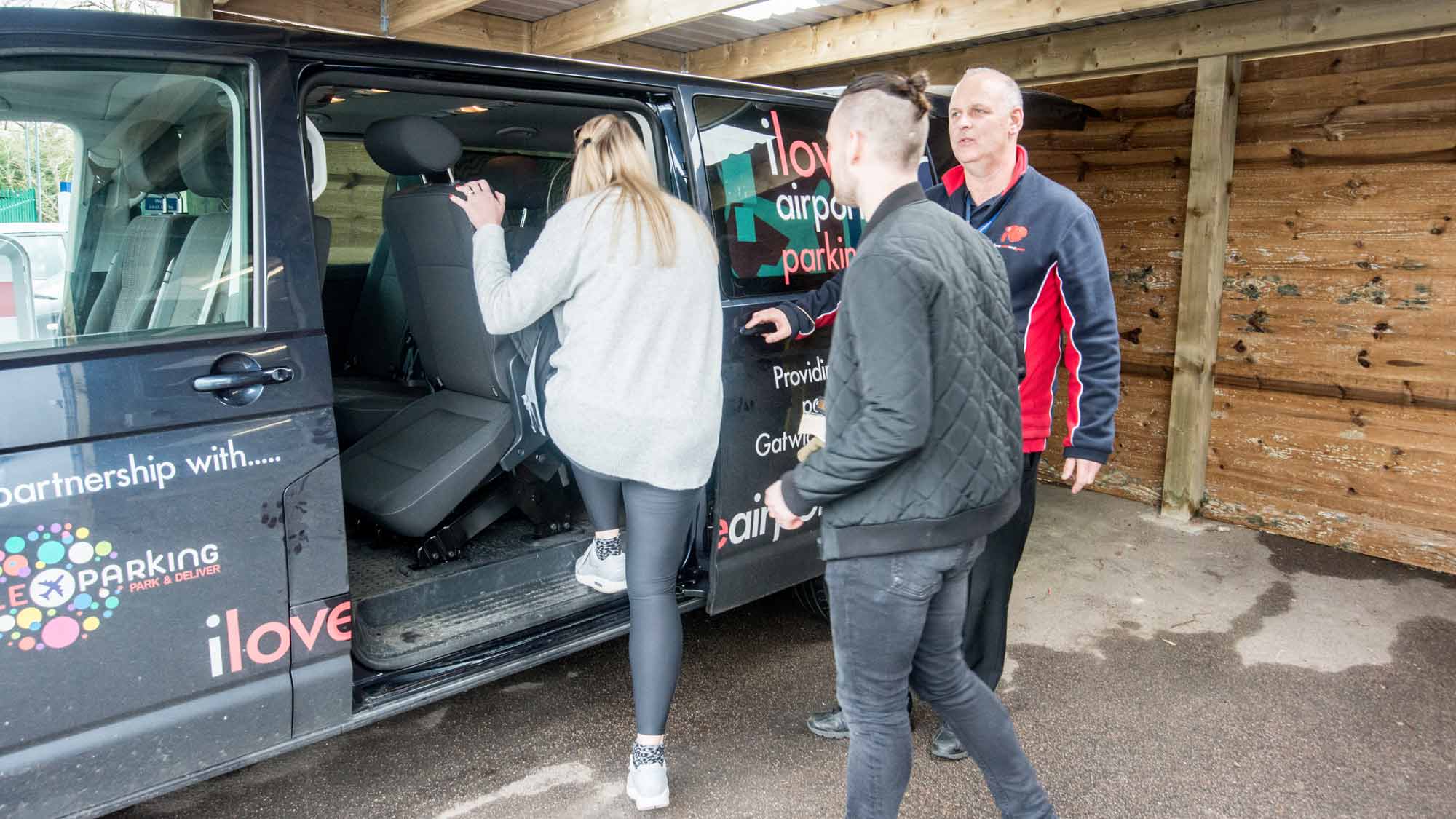 Booking any airport parking with the I Love Team at Gatwick is easy. Our reviews say it all and we aim to ensure you have an easy airport parking experience.
Benefits of I Love park and deliver
Easy to book and easy to find our car park
Less than 5 minutes to the terminal
You are dropped off on the forecourt and your car is delivered back there
Our transfer buses are fully licensed to take you to the airport
All our drivers hold professional qualifications for this service
Your car is insured to be driven,
So enjoy your one way meet andgreet airport parking with I Love park and deliver and leave us a review if you love it.