North Terminal Park and Ride
Park and ride North Terminal Gatwick is available from the I Love team. Only a few minutes transfer in our free transfer bus we are the quickest and closest park and ride operator at the airport and situated only 1.5 miles from the North Terminal.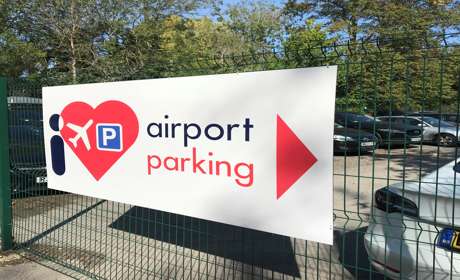 North terminal park and ride at Gatwick is easy and hassle free. Hop on to the transfer bus from our car park and be at the terminal in less than 5 minutes.
For those of you who are unfamiliar with airport parking options, park and ride North Terminal is a service where you go to the car park, leave your car and keys and are taken to the terminal in a bus. On your return, the bus collects you and takes you back to the car park. Its easy and hassle free especially when you are located only a few minutes from Nort Terminal. The I Love car park is on the boundary of the airport with easy access along the dual carriageway to the terminal allowing us to get you there quickly.
What is park and ride Gatwick North Terminal
Enjoy a free transfer between the car park and the North Terminal in a comfortable transfer bus. Drive to the car park were you will be met by one of our team who will help load your bags in to our minibus. You will then be dropped off on the forecourt which allows you to be at check-in within a few minutes. On your return call after baggage reclaim and a driver will instruct you to the meet point for collection. The bus will return you to the car park where your car will be waiitng. Quick, secure park and ride to and from Gatwick North terminal how easy is that
How much does North Terminal park and ride cost?
The costs for North terminal park and ride depend on the month you are travelling and how far ahead you book. Its cheaper the further ahead you secure your parking. Always check for discount codes and book direct for cheapest prices. Prices currently range from £29 to £65 for 8 days parking
Is it safe to use park and ride Gatwick North Terminal?
All our buses are sanitised between every trip. Our drivers wear masks at all times and our buses have sanitiser which you must use before you enter the bus. All passengers must wear masks at all times on our premises and in our vehicles. You will need tohandle your own bags to minimise any contact. Everyone on site maintains social distancing.