10 Best Travel Apps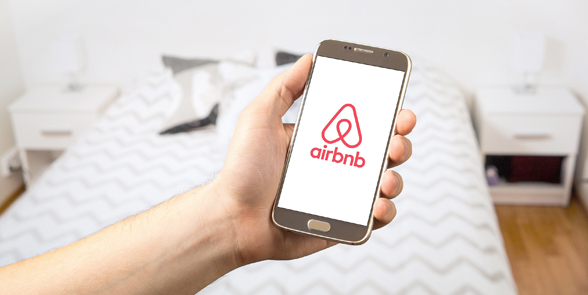 Organising and making holiday arrangements from booking flights and accommodation and packing, to creating an itinerary and finding your way in somewhere unfamiliar, can be daunting. But luckily nowadays we have apps that will do a lot of this for you. Here at I Love meet and greet we have compiled a list of our favourite holiday apps…
1. Trip Advisor App
The trip advisor app is certainly one of the most popular travel apps for iPhones and Android with traveller reviews, photos, maps and key information on locations all over the world. By downloading the app, you can compare and book hotels, look at the top local restaurants using the 'Near Me' function. You can also plan your trip by searching in 'Things To Do' and even review places to help other travellers too.
2. Lonely Planet App
'Guides' by Lonely Planet is another one of the top travel apps. Although it is not as comprehensive as the books or internet guides, the all-round travel guide app makes accessing relevant information easy, either before or during your trip. The lonely planet app includes offline maps, phrasebooks, a currency converter, essential holiday tips and expert city guides.
3. Duolingo
Duolingo has been named the best language app for language learning and it has had an impressive 70 million people use its services so far. The app allows users to learn an array of languages and re-enforce vocabulary and grammar through speaking, writing, listening and reading exercises. The easy-to-use interface is great for beginners and experts alike with languages including French, Russian, Italian, Spanish, Irish, Portuguese and German. So if you want to speak like a local on your holiday, you better start practising now!
4. AirBnB
AirBnB is becoming increasingly popular as an alternative to a hotel so what better accommodation finder than the AirBnB app. Through the app you can search and book homes using a variety of filters such as price, amenities and location. You can save your favourites or search for last minute accommodation before you leave. During your stay you can even contact your host with any questions and queries such as wanting to extend your booking.
5. Kayak
Kayak has long been known as one of the top travel apps. It allows you to search across different travel sites for rental cars, hotels and flights then use the price forecast and set up price alerts to get the best deal possible. Kayak also doubles up as a trip planner app by storing key details ready to be accessed at the touch of a button.
6. Packpoint
This holiday app is ideal for those who struggle to work out what to pack for their trip. Simply put in the destination, length of stay, date of travel and any activities you have planned, and the app will generate a list of essential items – but don't worry it's quick and easy to adjust this travel app, should your holiday plans change.
7. Google Trips
Google Trips is fairly new to the app scene, but it is becoming increasingly popular. The trip planner app takes confirmations from your email inbox and adds details such as your hotel, rental car and flights into a trip itinerary. These key details are added without much effort and then you can personalise the rest of your itinerary by looking at the suggested things to do. The app even works offline which means there's no need to print out paper copies of your documents or lug around an itinerary folder! !
8. Weather Pro
This travel app offers weather reports for locations all over the world including details such as cloud formations and wind speed. It is known for being highly accurate, so check it out before you discard the umbrella from your suitcase!
9. Citymapper
Citymapper is the best way to utilise public transport during your holiday as it contains everything you need to know about travelling through foreign cities. New locations are always being added and currently it has information on 30 cities worldwide. This top travel app searches for the fastest way to your destination with knowledge on departures and disruptions and it also lets you check local underground maps and train times.
10. Foursquare
Foursquare helps travellers to discover the best places for food, drink and entertainment in locations worldwide. The app has a variety of filters to help you refine your search and tips from those who have visited before, making it an adaptable holiday app that can be enjoyed by all travellers.
With thousands of travel apps to choose from, it's a tough job narrowing down to just ten! Why not let us know your travel apps of choice? There's always lots to remember beyond booking flights and hotels when you take a trip. Check out our selection of holiday extras for more useful travel add-ons.
By
Sarah Anglim
at 22 Aug 2017