Holiday with Friends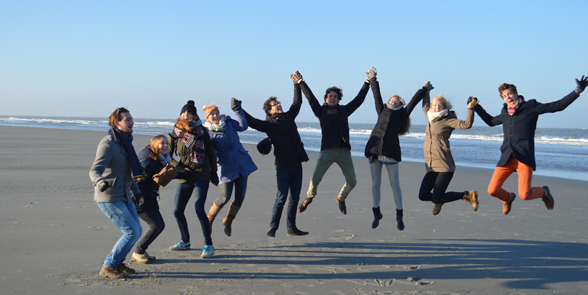 Going on holiday with friends can be an amazing experience whether it is spent relaxing on the beach or dancing the night away. So, if you are looking to get away from the everyday nine to five routine and travel somewhere new with your pals, check out our top destinations for group holidays below. If you're looking for something a little more romantic, why not check out our post on the Best Holidays for Couples?
Lads and Girls Holidays
The Mediterranean resort of Aiya Napa in Cyprus, was once a small town, but it has recently jumped on the party scene and its thriving club culture and legendary nightlife coupled with 14 fantastic Blue Flag beaches are the reason it is a traditional destination for lads' holidays and girls' holidays. Spain's Balearic Islands are also well known for their nightlife, especially Majorca and Ibiza. Majorca's low-cost accommodation and variety of water sports, bring groups of friends to the island year after year. For those on lads' holidays or girls' holidays, head to Magaluf to experience foam parties and the well-known neon-lit strip which is full of bars and clubs. Ibiza certainly lives up to its reputation as the wildest nightlife in Spain and is perfect for holidays with friends because of its 24/7 pool parties and world class DJs in some of the best nightclubs in the world.
Cultural Holidays
If you would rather spend your days exploring the culture and scenery of a country, Turkey offers a showcase of ancient temples and markets along with blue waters and a stunning coastline. The southwestern areas of Dalaman and Antalya have a variety of luxury upmarket resorts to choose from. In Croatia, one of Europe's sunniest spots, Split and Dubrovnik are full to the brim with historical sites to discover. And pack your walking boots as Croatia has many breath-taking and picturesque national parks just waiting to be explored by you and your friends.
Best Group Holidays
If you and your friends want the best of both worlds – exploring the sites of your destination during the day and then dancing all night, there are plenty of options. The Greek island of Crete will allow you to enjoy stunning sandy beaches, quaint mountain villages and unspoilt scenery; and if you want more of a party scene head to the small town of Malia.
The Canary Islands are also the ideal destination to holiday with friends as they offer all-inclusive options which will eliminate some of the stress of organisation that comes with group holidays. Adult-only hotels and resorts are also extremely popular on the islands of Gran Canaria, Lanzarote and Fuerteventura making them a great destination for holidaying with your mates or getting away on a girlie or lads holiday. Cancun in Mexico has something to suit all types of group holidays from fishbowls in the night clubs to snorkelling with sea life. Its famous boat parties allow you to let loose in style after playing a round of golf during the day. The Algarve coastline in Portugal is home to several UNESCO world heritage sites and sleepy fishing villages.Visit Albufeira or Praia da Rocha in Portimao after sunset and you will see the towns come to life with some of the best nightlife in the Algarve.
City Breaks with Friends
For those who want to avoid beach holidays and would prefer a city break, going on holiday with friends to Amsterdam, Berlin or Barcelona will be just as fun. Amsterdam's infamous reputation needs no introduction while the cheap last-minute flights won't force you to break the bank. Group holidays to Berlin's off the wall and exotic nightlife will certainly provide entertainment for everyone, whilst Barcelona's fabulous architecture, Catalan culture and local markets make it another excellent but affordable city for holidays with friends. If you are jetting off with friends or in a large group and are travelling to the airport together don't forget to book your airport parking with I Love meet and greet… it's bound to work out as a great value option if there are more than three of you travelling.
By
Sarah Anglim
at 31 Jul 2017