5 Essential Items Required For a Memorable Winter Skiing Trip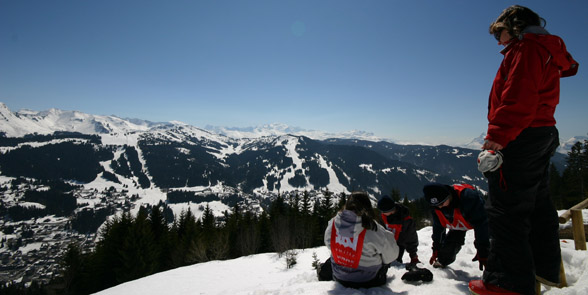 Admittedly, those things are important, but for the beginner skier, our list below highlights the real essential items needed before hitting the nursery slopes for the first time …
Ski jacket
An absolute necessity regardless of your skill level on the powder, a breathable ski jacket helps keep you warm without sweating and typically contains a large amount of pockets for you to store items including your lift pass, money and small snacks you may require throughout the day.
Ski gloves
Your extremities tend to feel the cold first, which means a decent pair of gloves is crucial to avoid frozen digits. It's not an area you want to skimp on (trust us!) and a good waterproof Gortex fleece-lined pair will set you back between £80 and £100.
Goggles
Out on the slopes you will be faced with the cold, the unwavering glare of the sun and the bitterness of the wind – which is why protecting your eyes is essential. Some folk prefer to wear sunglasses, but goggles are far more compatible with your ski helmet.
Layers
One of the best ways to keep warm as you ski is to wear plenty of layers. Normally, these layers consist of thermal undergarments, a t-shirt, a fleece and a ski jacket. Consequently, ensure you pack enough clothes to last you for the duration of the trip.
Airport parking
Finally, considering the amount of ski equipment you will have in tow, it's a great idea to book our meet and greet service to save you time and hassle at the airport. It is much easier to load a trolley directly outside a terminal, rather than haul your luggage on and off car park buses. Our professional drivers will transport your vehicle to our secure depot for the duration of your trip. On your return, we'll drop it off exactly where you left it.
Of course, this list contains the very basics you will need for a successful skiing trip, with other items often available to hire from your resort. Importantly, it's vital to make sure you actually enjoy the sport first before you splash the cash on your own ski boots or poles
For more information about the meet and greet parking service we provide to skiers at the main British airports, please get in touch with us – we're always happy to help.
By
Stephen
at 21 Jan 2014