Airport access made easy – with I Love meet and greet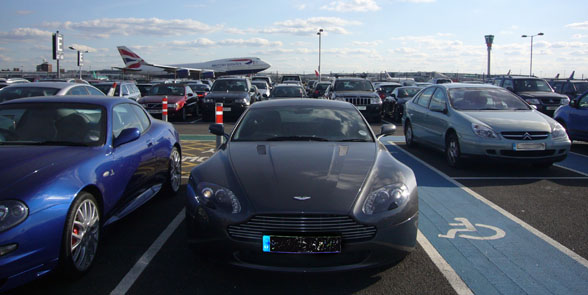 For many disabled people, the excitement of jetting off on holiday can be mixed with worries over adequate wheelchair access or additional assistance at the airport.
And with facilities likely to differ depending on where you travel from, it pays to find out if the airport has the amenities you require before you book.
Crucially, if you do need extra help once you reach the airport, it's vital that you inform your airline about any disabilities at least 48 hours before departure.
At any European airport, however, a disabled person has the right to:
Help at specific arrival points, such as at terminal entrances, at transport interchanges and in car parks
Help to reach check-in
Help with registration at check-in
Help with moving through the airport, including to toilets if you need it
Additionally, if you've had an unfortunate accident, a broken leg for example, or are suffering from a temporary illness, you also have the right to more help.
To make things even easier, if you or a person you are travelling with has a disability, opting for valet parking from I Love meet and greet can offer added assistance to ensure your holiday gets off to the smoothest of starts.
Over the years, we've parked millions of cars and helped countless customers who enjoy the simplicity of driving straight to the terminal. Once there, we will collect your car and help you unload, allowing you to reach the check-in within minutes.
On your return, simply give the team a quick call and we'll drop your car back to you at the terminal, which means you'll be back on the road for home in no time.
If you require more information about the valet parking services we offer here at I Love, get in touch with us, we're always happy to help.
By
Sarah Anglim
at 16 Jul 2013