Avoid airport parking confusion with I Love meet and greet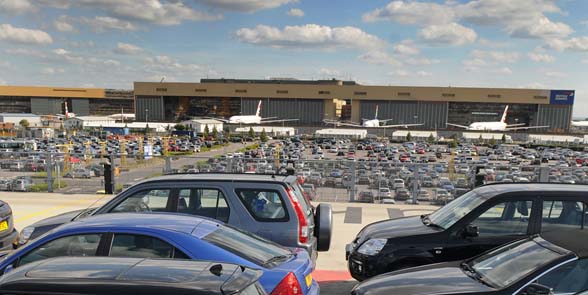 Jetting off on holiday should be an enjoyable occasion, but ending up at the wrong airport car park can put the brakes on your relaxation time before it's even started.
Take the case of Lorna and John Connor from Lanarkshire who accidentally parked in the short-stay instead of the long-stay car park.
After jetting back from a dream holiday in Las Vegas, they were met with a nightmarish £626 car park bill – despite paying for their parking SEVEN months in advance.
According to the couple, they reached Manchester airport armed with their barcode and directions from the parking company, but were dismayed to learn the barrier to the car park wouldn't budge. Eventually the machine offered a token and the couple parked their car.
On their return, however, the Connor's were shocked to learn the barrier wouldn't lift unless they paid £576 plus a £50 admin fee. Staff at the site admitted the same thing happened on numerous occasions as the car parks are right next to each other and the signage is poor.
Despite the obvious astonishment at the way the Connor's have been treated, their case serves to highlight the headaches that can be avoided if you secure your airport parking through I Love meet and greet.
Our service removes the worry of ending up in the wrong car park by following scant directions, as we direct you over the phone exactly where to drop off your motor. What's more, with almost 30 years' experience in the industry, it means we really ARE the experts when it comes to booking your holiday parking.
If you plan to jet off to sunnier climes, avoid an airport parking nightmare by getting in touch with I Love meet and greet today.
By
Sarah Anglim
at 8 Jul 2013