Doing our bit for the Great British Bee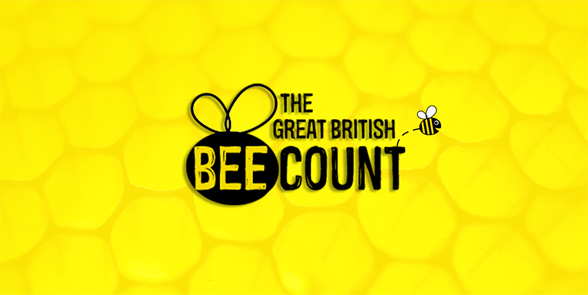 According to Friends of the Earth our bees are in crisis as they have lost much of their natural habitat in the past 60 years and are under assault from pesticides and intensive farming. The UK has lost a shocking 20 species of bee and a further quarter, are on the red list of threatened species as 97% of our wild flower meadows have disappeared.
Bees pollinate 75% of our crops worldwide, including apples, strawberries and tomatoes. Without this free service provided by bees, UK farmers would have to pay £1.8 billion a year to hand-pollinate crops. This is already happening in parts of China and India where bees have disappeared completely.
For the month of May Friends of the Earth has launched their Great British Bee Count in the hope that everyone will get behind the Bee Cause. The count is running from 01 May to 31 May and we, at I Love meet and greet, have joined the many schools, groups and organisations by getting 100% behind this and doing our bit to help Friends of the Earth monitor the British bee population.
For the whole month of May our I Love meet and greet airport parking teams at both Gatwick and Stansted Airport will register all the bees they spot around the airports during their working day. They will be recording the data via the app downloaded from the Friends of the Earth website.
Our managing director, Sarah Anglim, explains: "We very much wanted to do our bit for the British bees. Our teams are either driving to and from the airport or parking customers' cars, so we have a great opportunity to count bees while we work."
And that is not the only thing I Love meet and greet is doing for the British bee. With the Friends of the Earth Bee Cause, the Government is putting a Bee Action Plan in place to tackle the bee decline. Ten of thousands in the UK are already helping bees by creating bee-friendly spaces and I Love meet and greet are one of those. We have recently planted a wild flower meadow, with flowers rich in nectar and pollen in the fields, adjacent to our headquarters at Gatwick Airport to replenish just some of the bees' lost habitat.
So not only do I Love meet and greet park cars at the airport we are doing what we can to help and improve the environment we work and live in too.
By
Sarah Anglim
at 14 May 2015