Business travel guide to Gatwick Airport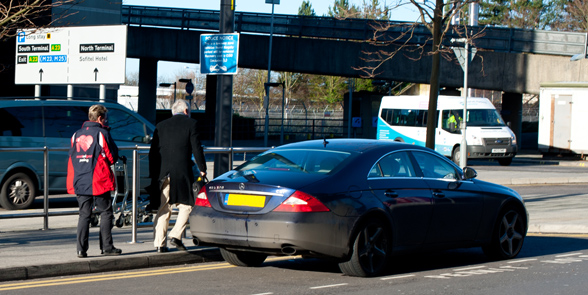 Airport facilities have expanded and improved greatly in recent years and with one in five passengers passing through Gatwick Airport as business travellers we thought we would take a look at the extensive facilities the airport has to offer those travelling for business.
As we know from our business traveller customers, they are usually on a very tight schedule, many coming straight from the office to the airport and then onto important meetings. The services that Gatwick provide, including a fast track service, a number of airport lounges and conference facilities not only allow our traveller to get down to business while waiting for their next flight they make it slightly more relaxing.
Having Wi-Fi connection is absolutely essential for the frequent business traveller and the airport offers free Wi-Fi for 45 minutes to everyone. If you need to surf for longer high speed Wi-Fi is provided by Boingo Hotspot. They offer several price plans and provide a monthly subscription for those travelling often.
Access to mobile phone charging points is absolutely crucial to help you stay connected to the office and there are free charging points both before and after security where you can sit and charge your mobile device. If you want to charge your mobile device while you shop, then ChargeBox kiosks are located in the departure lounges in both the North and South Terminals providing you with a secure lockup equipped with charging leads.
For frequent business travellers, executive airport lounges can be a home away from home offering that oasis of tranquillity away from the crowds where you can catch up on your work. Gatwick Airport has a choice of lounges; No. 1 Lounges offer award-winning facilities and can be booked via I Love meet and greet. The lounges located in both the North and South Terminal offer complimentary food and drinks, free unlimited Wi-Fi, TV, newspapers, print facilities, meeting rooms, showers, travel treatments in the spa and access to premium security.
Regus has recently opened their Express business lounge in arrivals at the South Terminal offering a fully equipped lounge, meeting rooms, showers, beverages and catering. They have also launched their Express Workpods which can be found airside in both the North and South Terminals. Not quite a lounge but will provide you with some individual space you can hire out to get that important work done in peace. They are your office at the airport, providing a soundproof, private workspace with secure Wi-Fi, print, phone and device charging facilities.
British Airways (for international passengers) and Emirates both offer airport lounges.
And if you need to have a meeting before you fly out conference rooms are available in the No. 1 Lounge in the North and South Terminal and the Regus Express business lounge in the South Terminal.
The airport also offers a fast track priority service for business class flight passengers saving a passenger around 30 minutes during their time at the airport. As we know, all our business travellers are time-conscious and being met by one of our driver's right outside the airport terminal will ensure your business trip gets off to a very smooth start.
And if you need to make last minute flight arrangements as a result of a missed or cancelled flight or you need any special facilities you can always visit the Gatwick Service Centre desks at either the North or South Terminal for assistance.
By
Sarah Anglim
at 3 Feb 2015