Buzzing for the Great British Bee for the Second Year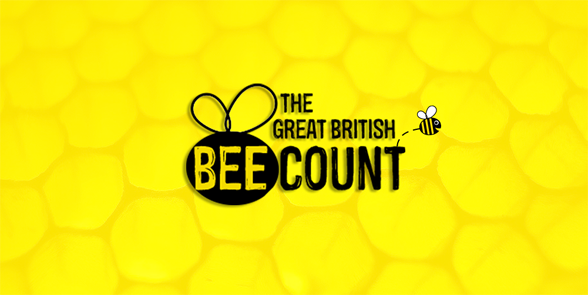 From 19 May to 30 June, I Love meet and greet will be joining the many schools, groups and organisations as they support the Great British Bee Count 2016 for the second year in a row.
Organised by Friends of the Earth and in partnership with Waitrose, the Great British Bee count is the biggest bee survey undertaken and helps the experts build a better picture of the health of our bees.
Britain's bees are facing multiple threats from the loss of flower meadows and many pesticides used in most modern farming. Bees make a huge difference to our lives; we can thank them for our food, garden plants and crops and as bee populations continue to decline a national picture is needed to help inform scientists and government policy. More than 20 UK bee species are already extinct and a quarter of the remaining 267 species are at risk.
For the 19 May through to the 30 June, our I Love meet and greet airport parking teams at both Gatwick and Stansted Airport will register all the bees they spot around the airports during their working day. They will be recording the data via the app downloaded from the Friends of the Earth website.
Our managing director, Sarah Anglim, explains: "British bees are under threat and we are keen to help out with the Great British Bee Count. So we have planted bee-friendly flowers at our HQ and in some of our car parks and we are encouraging our drivers to download the app and count when they can."
And that is not the only thing I Love meet and greet is doing for the British bee. With the Friends of the Earth Bee Cause, the Government is putting a Bee Action Plan in place to tackle the bee decline. Ten of thousands in the UK are already helping bees by creating bee-friendly spaces and I Love meet and greet are one of those. Last year we planted a wildflower meadow, with flowers rich in nectar and pollen in the fields, adjacent to our headquarters at Gatwick Airport to replenish some of the bees' lost habitat.
By
Sarah Anglim
at 20 May 2016