Definitive cars of the 1980s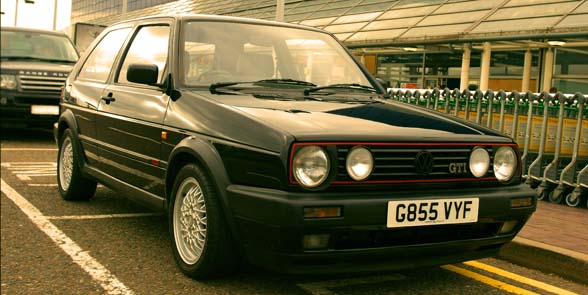 Back in 1980, the British population tried to figure out who shot JR, the Rubik's Cube seemed destined for world domination, and British Leyland launched their puzzlingly popular Mini Metro.
The super small economy car was intended to complement the Mini, with sales regularly topping 100,000 per year up until its demise – nowadays, however, it is held up as a fairly poor example of 80s motoring.
Evidently, this month at I Love meet and greet, we're in full on, stone washed jeans and ra-ra skirt 80s mode – and the Mini Metro got us thinking about the best and worst cars of this, occasionally, joyous decade.
From fans' favourites such as the Sierra Cosworth, the Escort XR3i and the Audi Quattro, to pricey powerhouses like the Porsche 911 and the Ferrari F40, anyone who was old enough to drive in the 80s – and even those who weren't – is sure to have an opinion on the best and worst cars of this period.
In our latest video for Comic Relief, we pay homage to the VW Golf MK2, a classic example of practical and stylish motoring that was more than adequate for storing our Filofax and 'Frankie Says Relax' t-shirts.
Let us know what 80s vehicles YOU love, and which ones you hate, by connecting with us at our Facebook page or dropping us a Tweet on Twitter. If that doesn't tickle your fancy, leave us a comment below and vote for your favourite piece of 80s motoring.
By
Sarah Anglim
at 21 Mar 2013