Easter destinations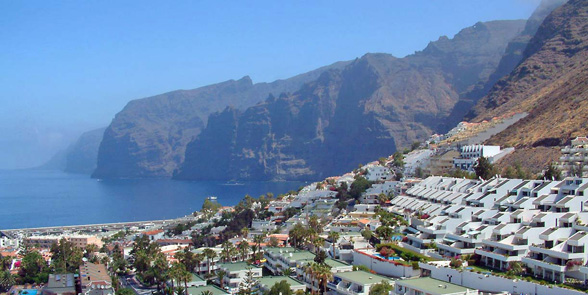 After the long months of winter, a hint of spring in the air and with the Easter break fast approaching it's the perfect opportunity to get away for a well deserved break.
And we thought we would take a quick look at where our customers are travelling to over the Easter holidays. Some are taking advantage of the whole two week school holiday whilst others are using the four day Easter weekend to get away for some rest and relaxation.
The Canary Islands located off the coast of North Africa with their reliable sunshine and glorious all year round temperatures are as popular as ever. Tenerife, Lanzarote, Gran Canaria and Fuerteventura all have much to offer the holidaymaker with their dramatic volcanic landscapes, picturesque geography and vegetation and black and white sandy beaches.
The sunshine state of Florida is equally popular for the Easter holidays especially with families. Not as busy as in the summer months and well before the hurricane season the temperatures are warm but not unbearably hot. Florida has something to offer the whole family; the theme parks for the thrill seekers or catching up with your favourite childhood characters such as Mickey Mouse, visiting Harry Potter World or relaxing on the beaches of the Gulf coast.
And if you are still looking for some sunshine, the Mediterranean is a good choice with the temperatures on the increase in April giving a little taste of that early summer sun. Places like Malta with their culture and tranquil beaches, Cyprus with its Aphrodite's Rock and the Tomb of the Kings, Greece for its temple of Zeus and the Acropolis and the Aegean coast of Turkey can be enjoyed in average temperatures of 20 degrees centigrade so you will certainly be guaranteed some warmth with your classical history.
Spain and Portugal are obvious destinations too with their short flight times and easy accessibility. As part of their strong religious heritage, in most of the Spanish towns and cities Easter processions take place through the streets at night.
Try a European city break; the four day holiday allows you a great opportunity to explore classics such as Barcelona, Amsterdam or Paris. And as Audrey Hepburn once said "Paris is always a good idea". Rome is another great city destination and celebrates its Catholic holiday over Easter so it can be quite busy but the atmosphere is electric as thousands of people make their pilgrimage to the city.
Family ski holidays are still a firm favourite at Easter and if you want to make the most of the last of the snow in the Alps, head to France, Austria or Switzerland. A high altitude ski resort should guarantee you both snow and glorious spring sunshine for the last few days for the ski season.
So if you are planning to fly away for the Easter break make sure you book your meet and greet airport parking early to avoid disappointment.
By
Sarah Anglim
at 5 Mar 2015