Foodie Holidays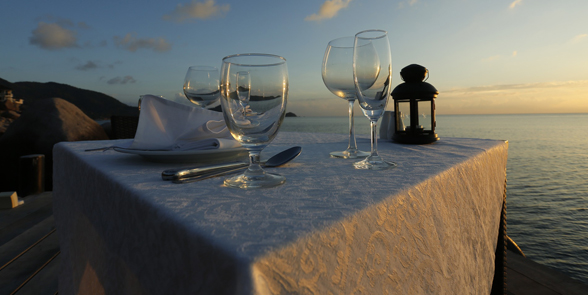 Everyone looks forward to exploring new cuisines on their travels and we certainly enjoy hearing our customers' stories about the exciting holiday food they have experienced. In cities across the world you can find some of the best cuisine on the planet; from fine-dining and gourmet restaurants to cosy cafes and street food markets, there are plenty of eateries ideal for any 'foodie'. If you love food, then you will certainly love our selection of top city gourmet holidays…
Eating in New York
In the Big Apple you will find some of the tastiest food on the planet. New York has such a wide variety of international cuisines, and so you can eat some of the best dishes in the world, without even leaving the city. On the famous streets of New York, you can try their famous pizza, visit one of the Jewish delis or eat at one of the trendy restaurants where you could sample some of the cutting-edge food which attracts famous chefs from around the globe.
Basque Food
The city of San Sebastian lies in Spain's Basque Country, and is home to some of the best restaurants in the world. While San Sebastian is rich in local art and history, it is also filled with bars serving pintxos, bite-sized dishes of anything from traditional everyday snacks to gourmet meals in small portions. What better way to enjoy more than one dish on the menu – and for a fraction of the price.
Japanese Cuisine
In Tokyo you will be served some of the best dishes in the world as Japan's capital has more Michelin stars than any other city in the world, with stars awarded to local Japanese restaurants and Chinese, Italian and French restaurants alike. Yet it is not just the Michelin starred eateries which are worth visiting, sometimes there is no better place to eat than in the Tsukiji fish market or the fabulous food courts in one of the city's many underground malls.
Food in Bologna
Italy is a country with some of the best food in Europe so it is hard to pick just one city but where else would be better than Bologna, the origin of Bolognese sauce and baloney sausage. We would recommend trying the original Bolognese recipe which is served with flat tagliatelle pasta instead of spaghetti or another local dish - tortellini in a warm broth.
Traditional Vietnamese Food
Vietnamese cuisine is fast becoming one of the most popular foods in the world as seen by Ho Chi Minh City, where the streets are filled with a wide array of freshly prepared, delicious dishes made with tropical ingredients and fresh herbs. This city should be on any foodie's list to visit.
Latin American Food
If you find yourself in Lima, Peru, you're bound to encounter native ingredients like jumbo corn and yellow potatoes along with the bold flavours of chilli-sauces to create some of the tastiest food in the world. Its location on the Pacific coast means that Lima is ideal for restaurants to source natural ingredients and to make dishes such as ceviche – raw fish cured in lime juice with chilli, raw onion and coriander. Fusion food is also becoming popular with an increasing number of Peruvian-Chinese restaurants appearing in the city.
If you are jetting off and looking forward to sampling some exotic cuisine either in Europe or somewhere else, begin your gourmet adventure by booking our meet and greet parking and enjoy our five-star airport parking service.
By
Sarah Anglim
at 20 Feb 2017