Get your holiday off to a flyer!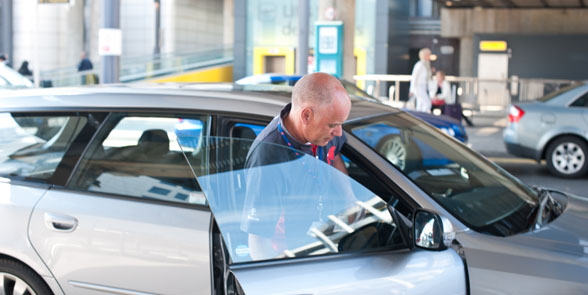 If you haven't already, it's almost time to book your summer holiday – and this is the year you promised to be organised, right?
That means not leaving your dog stranded in the back garden, and avoiding leaving your 8-year-old home alone like the film of the same name.
It also means following our essential holiday checklist to ensure your trip gets off to the smoothest of starts.
1. Don't forget your passport
Imagine turning up at the airport without your passport. It would never happen, would it? You're not that forgetful, are you? Well, it's actually more common than you think. Aside from travellers forgetting to bring it, the expiry date on your passport is also important. It's advisable to ensure it's valid for at least six months after your return date.
2. Get a good deal on your travel cash
First of all, because you promised to be organised, buying your foreign currency at the airport is not an option – it's the most expensive way to purchase travel money. Much more preferable is using a high street foreign currency exchange like the Post Office. Make sure you shop around and find the best rate to get the most out of your spending money. Those sombreros won't buy themselves, after all…
3. Sort out your airport parking
If you thought airport valet parking was reserved for the rich and famous, think again. Here at I Love meet and greet, we offer affordable airport parking at Gatwick, Heathrow, Stansted and others, which ensures you and your family arrive and leave the airport in the comfort of your own car – perfect when travelling with large amounts of luggage or young children.
4. Arrange travel insurance
You don't want to think about things going wrong while on holiday, but purchasing a good travel insurance policy means you're protected if you fall and break a leg, if the airline you're travelling with goes under, or if your kid chucks your expensive camera in the pool for "a laugh".
5. Keep the kids entertained
Speaking of which, considering you have to spend a couple of weeks away with the kids, it's best to get the holiday off on the right foot by keeping their boredom to a minimum. Entertain them for the duration of the journey by packing books and electronics, or you can even have a good, old fashioned game of I Spy. Actually, there's probably an app for that…
By
Sarah Anglim
at 1 May 2013