I Love meet and greet video provides comic relief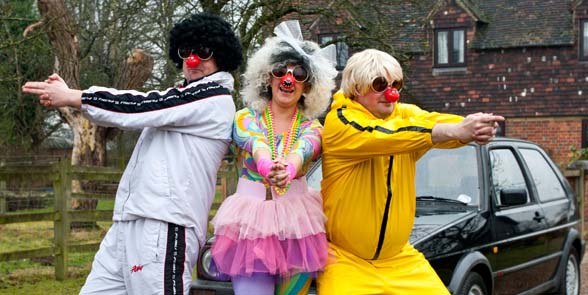 Since its inception in 1985, Comic Relief has raised over £750 million for various charitable causes – and this year, the team I Love meet and greet is determined to play a part.
On Friday, we will be donating the difference between the current cost of parking and the price back in 1984, the year that our Managing Director, Sarah Anglim, became part of the team responsible for the first ever meet and greet parking company at Gatwick Airport.
In addition, considering our love of the 80s, the run up to Red Nose Day is the perfect opportunity to unleash the short film we've produced paying tribute to a stalwart of the motoring scene 29 years ago: the Volkswagen Golf MK2.
The gang here at I Love have donned their 80s glad rags and filmed a short tribute to illustrate just how things have changed in the last three decades.
We're proud of our lineage in the parking industry, and, as well as keeping customers satisfied and maintaining our professionalism, we still know how to have fun!
Check out the video below…
http://www.youtube.com/watch?v=VwM2w1dxS6w
By
Sarah Anglim
at 13 Mar 2013