Know you are in safe hands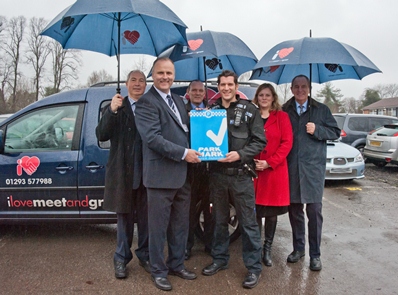 It's just one of the many reasons that you should leave your car with us when you fly:
As a story emerged in the Daily Mail that a man left his car in what he assumed were safe hands after booking with a valet service online, only to find out that the secure parking facility advertised was in fact a muddy field holding a host of other vehicles. The man was left shocked when his car's tracking device showed him that it had been left in the field, which had no secure fencing or CCTV cameras onsite, leaving every one of the cars vulnerable to theft or defacement.
It's an upsetting story for a valet service such as ours, with a lack of respect for its customers that's frankly galling, and it's why a customer should look for assurances when having their car parked at the airport. With our company you can know that you're in safe hands, as we've been fully accredited by Park Mark, the government's branch for safe parking standards.
Unlike the unaccredited company uncovered by the Daily Mail, we CAN guarantee you a secure depot replete with CCTV and the highest standards of care for your vehicle.
Car parks with a Park Mark endorsement will be patrolled by the police and a member of the parking authority before being awarded this sought after stamp of approval in the parking industry, ensuring both you as a customer and us as a company that we're doing a good job. So with the Park Mark endorsement, you can purchase online from us with a confidence lacking in other providers.
In a business world where some companies are set on doling out second rate service to their customers, it's important to always make sure you leave your car with a Park Mark accredited company like ours for full peace of mind during your trip.
By
Sarah Anglim
at 13 Oct 2013