Long Haul Flight Tips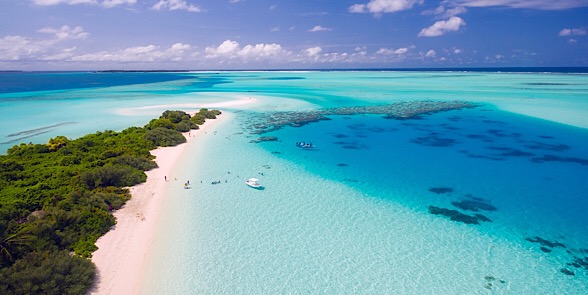 Most of us find travelling exhausting and when you are faced with an eight hour flight or even longer, it can put a dampener on your holiday excitement, especially if you are flying in economy. As well as getting your trip off to the best start with very convenient meet and greet airport parking there are a few tips you can use during any long flight so that you can sit back, relax and look forward to arriving at your destination.
What to bring on long flights
A neck pillow and compression socks should be on your list of long haul travel essentials. The best travel pillows will help you sleep like a baby and compression socks are a must if you want to prevent swollen feet, leg pain and even blood clots.
For those who struggle to get to sleep on planes, eye masks and noise cancelling headphones or earplugs should help to block out light and sounds that might keep you awake such as crying children or flight attendants serving food.
With regards to entertainment, make sure you have packed a selection of books, magazines, podcasts or games to keep you interested just in case you don't enjoy the in-flight movies. Here an extra battery pack can also come in use, as you might not be able to charge your devices during the flight.
Other long haul travel essentials include moisturiser and lip balm, as well as a bottle of water to keep you, and your skin, as hydrated as possible. Basic toiletries such as a toothbrush, toothpaste and deodorant will not only keep you fresh during the flight, but help to keep a bedtime routine for those experiencing jet lag.
Snacks with slow release energy, like cereal bars, are perfect if you would rather avoid the airline food or if you don't want to pay for overpriced snacks just to satisfy a craving. Remember not to eat too much during the flight though, as feeling stuffed could leave you feeling uncomfortable.
What to wear on long haul flights
To be comfortable on a long haul flight you should wear loose fitting clothing. Outfits with several layers are best; being able to remove or add layers allows you to find the optimum body temperature.
Accessories such as scarves can be useful as they can double up as a blanket or neck support. Snug shoes and high heels should be avoided in case your feet do swell during the flight, or alternatively for comfort you could just bring slipper socks to change in to.
What to do on long flights
On the flight itself, it is crucial that you keep drinking water as flying is very dehydrating. For this reason, caffeine and alcohol should not be consumed in large quantities.
One of the best tips for long haul flights is to exercise as much as you can. You could partake in in-seat exercises such as lifting your feet up off the ground then rotating them, or rolling your shoulders. Better yet, you could stand up and go for a walk every hour or two, so you can stretch your legs out fully.
Before you book your long haul flights, we would strongly recommend that you look at the in flight services on offer from each airline and compare the facilities onboard. When you come to book your flights, consider booking your your airport parking at the same time for the ultimate convenience.
By
Sarah Anglim
at 8 Aug 2017