Love is like a Butterfly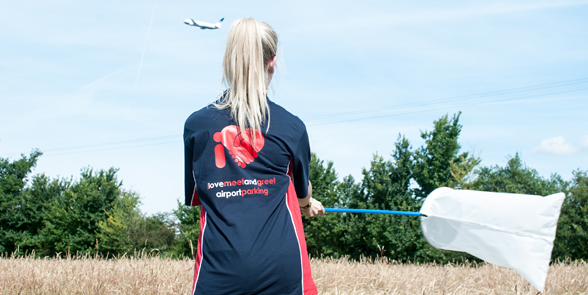 What a busy summer it has been so far. Not only are the I Love meet and greet drivers parking cars for everyone jetting off on their summer holidays but we have been doing what we can for our environment too, by joining in with The Big Butterfly Count for 2016.
The Big Butterfly Count ran from 15 July through to 07 August and is now in its seventh year. It has rapidly become the world's biggest survey of butterflies.
Organised by The Butterfly Conservation the count aims to gather information on the health of our butterfly populations around the UK and helps to identify trends in species that will in turn help to protect butterflies from extinction.
Butterflies react very quickly to change in their environment which makes them excellent biodiversity indicators. Butterfly declines can be an early warning for other wildlife losses.
I Love meet and greet is extremely passionate about our environment so the drivers have been spotting butterflies from 15 July to 07 August around the airports and at our headquarters at Gatwick and have been registering their count on The Big Butterfly Count website.
Our managing director, Sarah Anglim, explains, "We know that counts from towns and cities are as especially useful as there is evidence that butterflies are doing better in urban areas compared to the countryside, so we have been using our drivers at Gatwick and Stansted airports to record the butterflies they see."
The Big Butterfly Count is supported by John Lewis and Waitrose and has the backing of Sir David Attenborough who is President of the Butterfly Conversation, Alan Titchmarsh MBE and actress Joanna Lumley OBE.
If you want to know more - this informative Butterfly guide can help.
By
Sarah Anglim
at 26 Aug 2016