Getting married abroad: I will or I won't?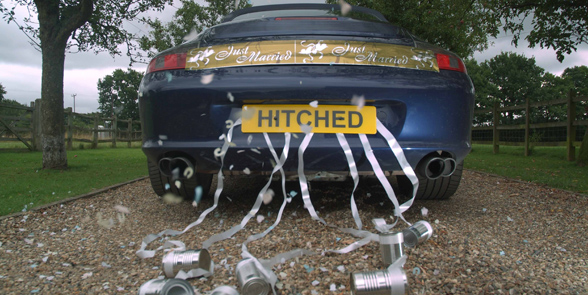 As the cost of a British wedding is hitting an all time high – an eye watering £24,000 (according to Bridesmagazine.co.uk), more and more couples, almost one in four, are considering jetting off abroad to tie the knot.
What couple hasn't dreamed of getting married on a secluded beach during sunset and why not – weddings abroad cost a fraction of the price of a UK wedding and the thought of saving a bit of cash is a good enough reason. Who wants to be paying off their own wedding on their fifth wedding anniversary?
At I Love meet and greet, our staff get to meet a lot of couples heading abroad for their special day. And quite often the topic of conversation is, why abroad?
Here's what the I Love meet and greet team have learnt about why their customers go abroad to get married;
Guaranteed sunny weather and beautiful surroundings.
They wanted their wedding to be a unique occasion, a once-in-a-lifetime experience.
Their day is more intimate with just close friends and family, not the 150 guests you feel obliged to invite to a traditional UK reception.
You have a holiday with your loved ones and your wedding celebrations can continue over a few days
Weddings abroad don't have the formalities of a UK wedding.
Even with airfares and accommodation costs they can save some money.
So where do people go to get married? Well according to I Love meet and greet, our customers are jetting off to the Bahamas, Jamaica, Cancun, Dominican Republic, St, Lucia, Las Vegas, Hawaii, Cyprus, Greece and lots of other amazing countries.
As lovely as all this sounds, it does raise a few questions. Seriously, how do you organise your wedding in a country that you've never been to? Will we upset friends and family that can't make it? Surely, some couples must find it frustrating not having much control of preparations?
Having said that, it would seem not! With a significant upwards trend towards foreign weddings and many websites to help you organise your wedding abroad (take a look at www.hitched.co.uk), the I Love meet and greet team say the couples they meet and greet right outside the airport terminal, are always all smiles and nothing but praise for getting married abroad and say that their wedding day was simply magical, the happiest day of their lives.
By
Sarah Anglim
at 11 Feb 2015