New Security Measures For All USA Flights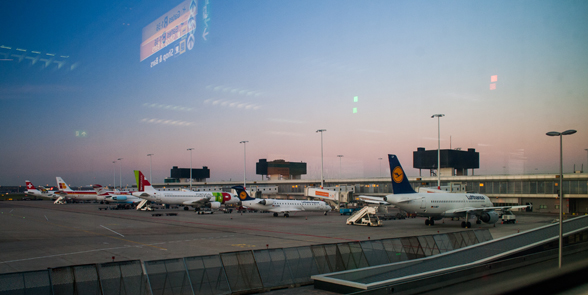 Are you flying to the United States? From last month new security measures for all flights to the USA came into effect to comply with US government requirements to avoid an in-cabin ban on laptops.
With over 325,000 airline passengers on nearly 2,000 commercial flights from 105 countries being affected and with so many of our customers flying off to the states I Love meet and greet take a look at the new security measures introduced by the Department of Homeland Security which are now in place and what exactly they mean for our customers.
New Security Measures
The new measures will include a short security interview with passengers in the check-in queue at the airport or at the departure gate or both. Extra screening will take the form of a questionnaire which will be conducted by airline staff or in some cases may be handled by trained security experts hired in from private companies.
Passengers will be asked questions about the purpose of their journey and some may be asked to fill out a form to provide further personal details.
Laptops, phones and tablets
In addition to the usual airport security checks, there will be heightened screening of personal electronic devices and airline customers flying to the US may be asked to switch off their mobile phones and laptops to prove that they have not been modified for terrorist purposes.
Enhanced Surveillance
There will also will be enhanced surveillance of the aircraft on the ground and of the departure gate areas.
What does it mean for passengers?
Most airlines travelling to the states are advising their customers to arrive at airports earlier and to allow extra time for check in. Some airlines are also warning of longer check-in times.
Other airlines travelling to the US have suspended their self-drop baggage service. And those passengers travelling without bags will be subject to the short security interview at the departure gate.
Some airlines will be conducting more detailed searches of passengers and their luggage in addition to the interviews.
You should contact the airline or travel company that you are travelling with for more information about how these new measures may affect your particular flight and ensure you allow enough time at the airport. Using the I Love meet and greet service that allows you to drop your car right outside the airport terminal building will ensure you get to check-in promptly. And in the meantime may we wish all Americans, a very happy Thanksgiving for later this month.
By
Sarah Anglim
at 15 Nov 2017