What Park Mark® means to you and your car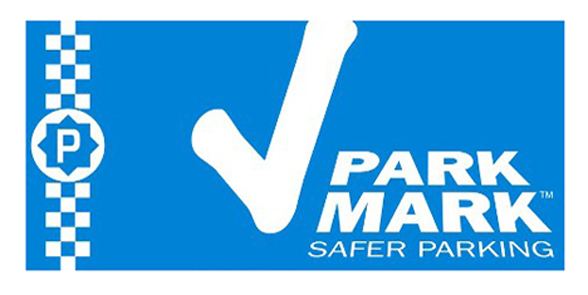 Mike Bibby, Area Manager - Essex, Kent & Sussex of the British Parking Association explains just why the Safer Parking Scheme Park Mark® Award is so important to anyone booking and leaving their car with an airport meet and greet parking company.
The Safer Parking Scheme was established in 2004 and is an initiative of the Association of Chief Police Officers (ACPO) aimed at reducing crime in parking facilities and is managed by the British Parking Association through Area Mangers. The scheme is supported by the Home Office and all the Police Forces in the United Kingdom.
Park Mark® is an award given by the Police to car parking facilities that have achieved the high national standards of the Safer Parking Scheme. Each car park has to undergo a rigorous risk assessment conducted by specially trained Police assessors. Those achieving the award must have management practices and security measures in place that actively reduces crime and guarantees that it is a safe, secure and clean environment for you and your car.
All car parks are risk assessed and, if felt necessary, remedial measures are introduced to improve security and, although not a requirement, such measures could involve CCTV, access control, adequate lighting, a high standard of cleanliness, signage and car park staff visibility. Police also check on the crime statistics for the location of the car park and the local area. In addition the car park management is a critical factor in running a safe and secure parking facility.
Park Mark® car parks are re-assessed every year by the Police assessor to ensure that the high standards of the Park Mark® award are being maintained, so the accreditation can be retained.
With meet and greet parking facilities, drivers want to know the people they are handing keys over to are insured and will care for their cars. Park Mark® is an integral part of the Meet & Greet Park Mark® Operator Scheme. Companies in this scheme are committed to ensuring vehicles are not damaged or broken in to and that their valet drivers are insured while driving customers' vehicles to and from compounds. Plus car owners have a complaints process if they are unhappy with the service they receive.
I Love meet and greet has held the Park Mark® Safer Parking status for their car parks for some time now and have continued to show their commitment to ensuring the high standards are met when visited for re-assessments. Their customers can feel confident that they are leaving their car in a safe and secure environment with a management team dedicated to looking after their car.
So for anyone booking a meet and greet airport parking company online look out for the distinctive Park Mark® signage...the bright blue box with a white tick and to find out more about the Park Mark Safer Parking scheme please visit our website here: www.britishparking.co.uk/Park-Mark---The-Safer-Parking-Scheme.
By
Sarah Anglim
at 25 Mar 2015