Parking Politely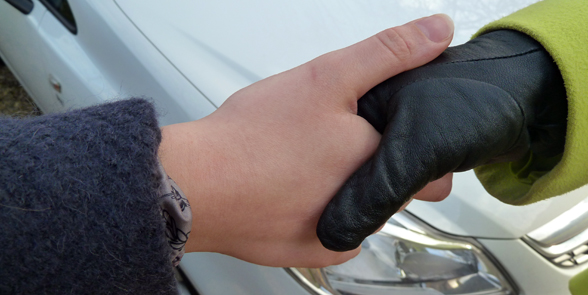 Last year insurance giant AXA looked at the most stressful aspects of modern life and, unsurprisingly, parking was voted in the top five. Even experienced drivers will go out of their way to avoid parking in certain areas and some decide to leave the car and not park at all.
What shocks me, though, is that the parking industry is well aware of this.
It's also familiar with how much bad publicity the industry receives, and still politeness and courtesy are at the bottom of their priorities. Having worked in the airport parking sector since 1984, I have been constantly reminded that the customer has a choice – and too often I have seen parking companies take their customers for granted.
Driving to an airport is one of the more stressful parts of a trip and, with passenger set-down, pick-up points and car parks seemingly changing on daily basis, some of my customers can arrive slightly flustered.
Our job – and I would argue all parking professionals should do this – is to put the customer at ease, explain the process and get them on their way into the terminal as quickly as possible. Our skills, improved by so many years of experience, are in the way we make the "meet" part of our meet and greet service pleasurable.
The driver will know if there has been a pileup on the M23 and will empathise at the same time as keeping the process moving along efficiently.
This, along with other touches such as having a luggage trolley ready, is what makes the difference between airport parking companies. As well as adding the "greet" to the greeting of the customer at the airport we have several other touch points when politeness is critical.
Our customers call our drivers when they are 10 minutes away from the airport; this is often the first human contact they will have had in connection with that booking. We answer politely, assess their location and provide directions where necessary.
When I experience other parking environments such as those at shopping centres, rail stations, or at concert venues or stadiums, rarely am I engaged by any parking representative I might see. Indeed, most seem to ensure they cannot be found or use a speaker designed to treat customers like children.
Surely we should encourage our parking staff that a few pleasantries will help most situations? Do these representatives ever put themselves in the customer's position and try to remember what it must be like for a first time visitor not knowing where to go or what to do?
I suspect that most parking management teams dismiss such ideas and point to efficient practices, probably using numbers or statistics, and overlooking the fact that the parking industry does not just work with cars, it has people as customers – and people respond to being treated properly.
Look at the recent rise of the Good Manners campaign (@GoodMannersUK) and how other travel and transport brands are changing their approach.
Being polite is not difficult, it is not expensive and it delivers great benefits. So add a 'please' and 'thank you' to your parking processes and remind everyone that parking is run by people for people.
By
Sarah Anglim
at 7 Feb 2013