Prizes and discounts up for grabs - so don't be a snow show no show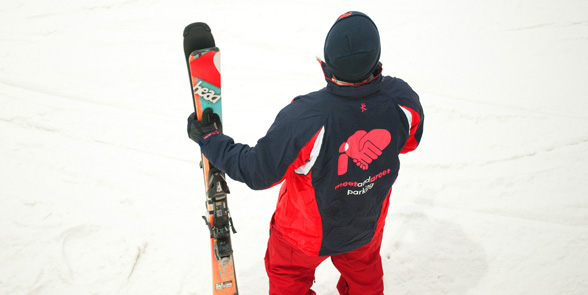 We've got a bundle of prizes and discounts on offer to anyone who would like us to meet and greet them at the forthcoming Ski and Snowboard Show.
Yes, we'd be delighted to see you at stand G2, near the main entrance of the show in Earls Court, London, running from the 30th October - 3rd November. This exhibition is the largest public winter sport event in the country, with all the major manufacturers displaying their latest kit including names such as Snow+Rock, Rossignol and Monarch.
As well as the prizes and discounts up for grabs, we will be on hand to provide you with advice on how to make life that little bit easier when you fly off on your next winter sports holiday.
We've been looking after skiers and other winter sport enthusiasts for almost thirty years, so we know how to handle your airport parking when you are off on a winter trip.
Travel can be difficult with a load of heavy winter sports equipment to lug around all day, but with our top-notch valet parking service we can guarantee that your journey will be stress-free.
Instead of having to grab your skis and other luggage from your car and take them all the way from the car park to the check-in desk, we'll meet up with you at the terminal and take your car from there, storing it in one of our secure depots and shortening your journey time immeasurably. This is especially helpful when you have booked that early flight to get you on the slopes the same day.
And once you return, it'll be right there waiting for you at the terminal, warmed up and ready to whisk you home It's our way of making that perfect winter sports trip a relaxing one from the terminal to the chalet and back again.
You can find out about this and more at the Ski and Snowboard Show. Whether you're a seasoned pro on the slopes or can barely balance on a pair of skis, you're guaranteed to find something of interest. With ice skating, snowboarding, tubing, curling, wine tasting and over 250 different business stands to peruse, it's sure to be a fun few days for all who attend.
And we're really looking forward to seeing you there.
By
Sarah Anglim
at 24 Oct 2013