The Ski Season is Just Around the Corner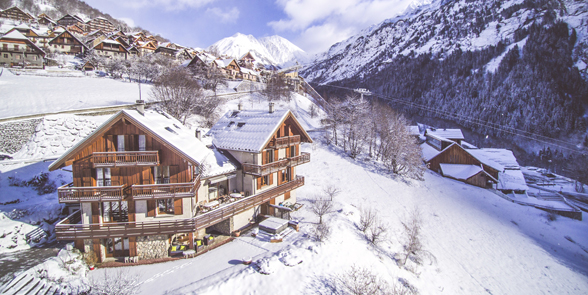 With Summer officially over, it now means that winter and the ski season are just around the corner. Have you started to think about your winter holiday plans? We've teamed up with ski experts, Ski Peak to find out about their ski holidays in the beautiful gem that is Vaujany, French Alps.
Ski Peak is a small tour operator exclusively providing luxury holidays in Vaujany. They provide a combination of amazing snow (on and off-piste), world class food, wonderful accommodation and exceptional staff who really care that you're having a memorable holiday. Ski Peak have been in Vaujany for nearly three decades and have never left because they believe they have a magic, unique formula which couldn't be replicated anywhere else. Their food and service are unrivalled and the skiing is great!
So why choose Ski Peak:
Ski Area
Vaujany is an alpine village with a strong sense of community and village spirit. It is in an exceptionally pretty area, with easy access (on your doorstop!) to the entire Alpe d'Huez ski domain with more than 250km of pistes, 84 lifts, the incredible Sarenne Run which is the longest black piste in Europe and the famous Ski Everest Challenge. Snow is guaranteed due to the Pic Blanc Glacier standing at 3330m and with more than 300 days of sunshine each year, so is a tan!
Accommodation
Ski Peak's luxury catered ski chalets with panoramic mountain views are all about comfort and will make you feel right at home. With daily housekeeping, their staff will take care of your every need and you will always be welcomed with a cup of tea or coffee and a piece of cake after a day on the slopes.
Cuisine
Mouth-watering food…some of their loyal customers say this is the reason they keep going back! Head Chef extraordinaire and food guru Marcus Cull personally selects their chefs and encourages new chef recruits to have fun and be creative, whist always ensuring that each of the four, five or six course meals served nightly is an exquisite and delicious creation.
Genuine and Flexible
Ski Peak's staff go that extra mile to ensure your holiday is as relaxed as possible and guest relations is something they really believe in. They always try to work around your schedule. As a small specialist tour operator they have the flexibility to tailor make a holiday that meets all your requirements.
This is what some of Ski Peak's customers have to say:
"The staff provided us with a 'tailored' holiday and went out of their way to cope with us and our idiosyncrasies. - Alison Harris
Chalet lovely; food superb; staff the very best; friendly and extremely helpful, a fine team." – Mike Rayden
I Love meet and greet also offer all Ski Peak customers 10% off their meet and greet airport parking.
By
Sarah Anglim
at 10 Oct 2016