The Ski Season so far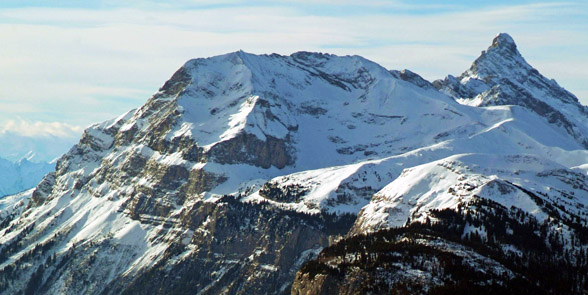 Peter Hardy, one of the three editors of the ski information website Welove2ski and Ski Correspondent of Telegraph Travel, tells us about the season so far and how he gets to the airport on time.
Weather-wise, it's been a funny old winter so far. But now the snow conditions have come right everywhere just in time for half-term.
So if you are heading for the Alps, the Pyrenees or even the Rockies for the February peak season, you are in for a real treat with the snow lying deep and crisp and even – and a lot more in the forecast.
My jobs as one of the three editors of the ski information website Welove2ski and Ski Correspondent of Telegraph Travel takes me to around 40 resorts each winter.
This season, as always, began for me in Val d'Isere and Tignes where I help to run ski performance clinics each November. They're designed for red-run skiers of any age who want to get off the so-called intermediate plateau and really improve their technique before their annual ski holiday. The courses are good fun and provide a real breakthrough in your skiing. Check out Le Ski for more details.
After Espace Killy I'm off to somewhere in the Northern Hemisphere just about every week until the end of April. Right now I've just been to Baqueira Beret in the Spanish Pyrenees. I'm home for a day and then off to little Vaujany in France. In an average winter I manage to clock up around 40 resorts. It sounds a lot, but that's not 40 trips! Snow gypsy I may be, but I've got a life outside skiing as well.
Inevitably my schedule means an awful lot of tedious travel from my home in Hampshire. I'm only an hour's drive from Heathrow and 75 minutes from Gatwick, but allowing for commuter traffic means some horrible early starts.
My departures, more often than not to Geneva, mean leaving home long before dawn and public transport is out of the question. Over the years I've used local taxi services but these are expensive. The only solution is to drive to the airport myself.
I've tested every possible airport parking arrangement and I have to say that I Love Meet and Greet is, for me, the best by a mile. What I need is hassle-free reliability. I can't count the number of times with other valet services, where I have stood at the departures kerbside looking at my watch and fighting off traffic wardens and police while waiting for the driver to show.
I Love Meet and Greet have their own drop-off/pick-up spots at both Heathrow and Gatwick. If I'm on time to Heathrow I don't even have to call 10 minutes before arrival as you do with other operators. I just turn up and hand over my keys. On arrival at either airport the car is waiting for me as soon as I leave the terminal building.
It's as simple as that... I just wish the rest of travel at the other end - to and from ski resorts – was as easy.
By
Stephen
at 10 Feb 2014