Stansted success!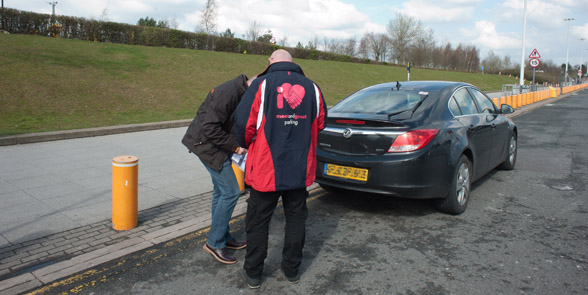 Things are looking up at Stansted Airport; since last November when we celebrated our first anniversary, there has been growth in passengers and Ryanair has now announced its winter schedule has eight new destinations and increased 36 other flight routes from the airport.
The airline has revealed that these changes will deliver growth of 2 million customers per annum and create 2,000 new on-site jobs for the airport. At I Love Meet and Greet, we can't wait to continue to deliver reliable, trustworthy and efficient valet parking for these extra customers!
The eight new routes, which are Athens, Basel, Bordeaux, Bucharest, Perpignan, Prague, Rabat and Skelleftea, will take the total flight destinations available from Stansted to 109. It has also been reported that there will be increased frequencies and improved schedules on 36 business routes and growth from 490 to over 700 weekly flights!
It seems that Stansted is already proving its success even before these changes. Last month the airport handled nearly 1.8m passengers, taking its rolling annual total to 17.99m, up 3% year-on-year. Andrew Harrison, Stansted's managing director, said: 'The fact that the number of passengers passing through Stansted in February was 6.9% up on last year, underlines just how much Stansted has changed for the better in M.A.G's ownership, and reflects the strong confidence of our airlines as they grow the number of services offered from the airport."
In response to Ryanair's new routes, he then went on to say: "Today's announcement is fantastic news for Stansted. Ryanair is a very valued customer and the boost to next winter's schedules, including new destinations and increased frequencies on key routes, gives leisure and business passengers even greater choice at great value and builds on the strength of Ryanair's extensive network here at Stansted, their largest base in Europe."
Ryanair celebrated their new Stansted Winter 2014 schedule by releasing 100,000 seats on sale from £19.99 for a short period. The airline is also in the process of improving their customer service, which includes changes such as allocated seating on their flights and a second free luggage bag deal.
The future continues to look bright for Stansted, as they are currently in the process of improving terminal facilities and services, as well as redeveloping the departure lounge and retail experience which is currently on offer at the airport.
By
Sarah Anglim
at 27 Mar 2014