The Best Christmas Holiday Destinations for 2019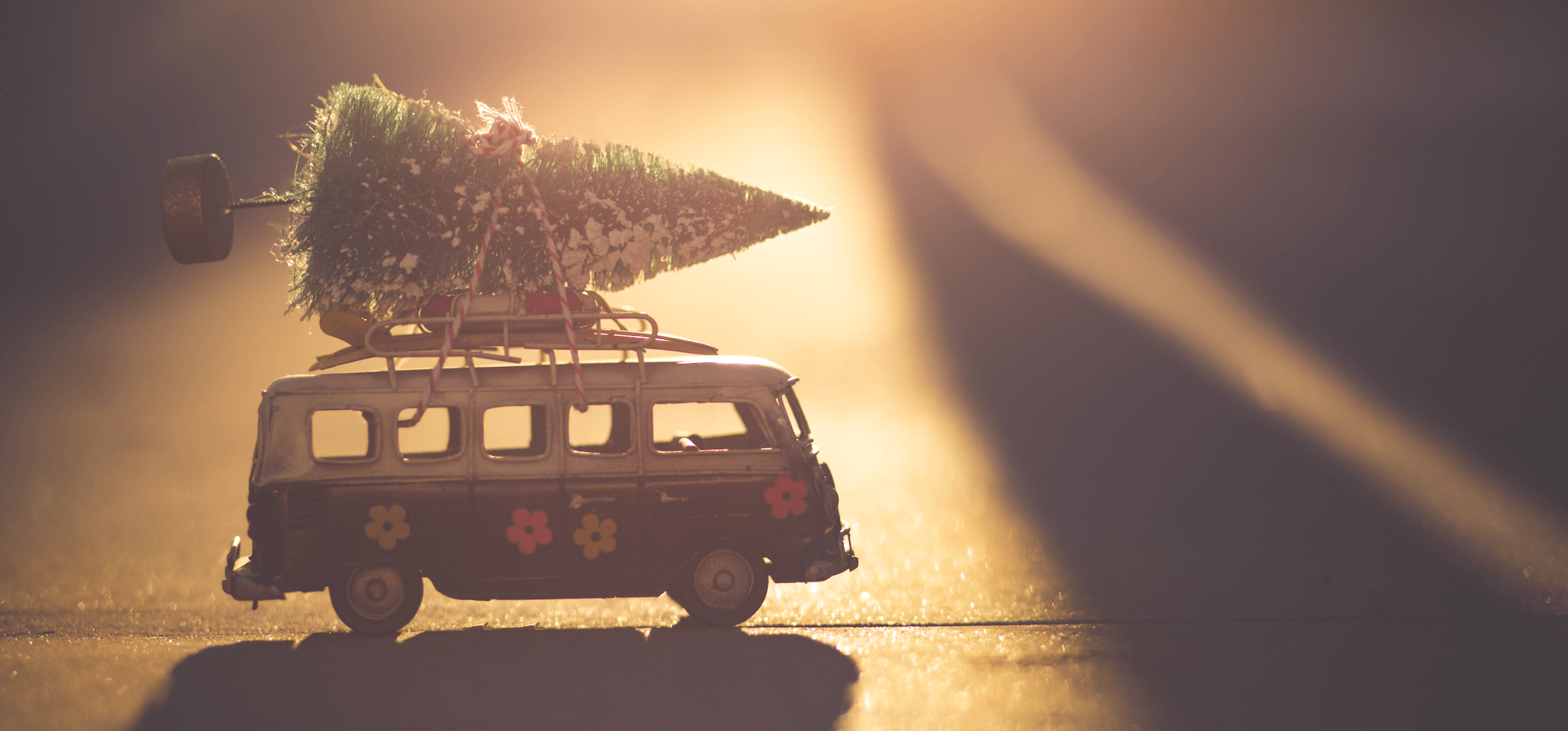 Not quite sure where to jet-set this holiday season? I Love Meet & Greet has compiled the best Christmas holiday destinations for you
If you are anything like us, when the colder weather sets in, we enjoy wearing our cosy jumpers for about a minute before craving sun, sea, and sand once more. Soon enough, we find ourselves reaching for our laptops to browse Christmas holiday destinations as quickly as possible.
Christmas, the festive season, the season to be jolly, merry, and bright, can be lots of fun. But let's not forget that it's also the time of year where you have to battle with rain, sleet, and snow. Where you head out in sub-zero temperatures, have to deal with soggy socks, attempt to make 18 different types of potatoes to satisfy all your relatives, and battle it out in the shops when you inevitably leave your Christmas shopping until the very last minute.
This year, why not give yourself the ultimate gift and jet off somewhere fantastic to relax and unwind by escaping all the festive madness? You could head to warmer climes and forget all your troubles while sipping on sangria and feeling the warm sand between your toes. Alternatively, if you love this time of year, but would prefer someone else dealt with all the cooking and cleaning, you could head somewhere frosty and magical where you can be waited on hand and foot.
We've come up with a list of amazing Christmas holiday destinations, so whether you want to stomp in the snow or stretch out on the sand, you'll find the perfect place for a much-deserved December break.
Christmas Holiday Destination for Sun Worshippers
Dominican Republic
With highs of 29°C, if you want to swap your woolly hats and winter coats for shorts and t-shirts, the Dominican Republic could be the ideal destination. This stunning country is located on the island of Hispaniola in the Greater Antilles archipelago. Beautiful beaches and tropical seas await. You can swim, snorkel, and safari while still enjoy the festive celebrations Caribbean-style with succulent roast pork dishes and exhilarating firework displays.
Costa Rica
Another top destination for those seeking some winter sun is breathtaking Costa Rica. With gorgeous coastlines and exotic animals to discover, you can also become immersed in the celebrations where people decorate their houses with colourful tropical flowers and celebrate in the streets with fiestas and parties where you can expect to guzzle sweet rum punch by the bucketload.
Thailand
For those who like their winters hot, hot, hot, Thailand will not disappoint! Temperatures here reach an impressive 32°C in December, which means sea swims and lazy beach days are back on the menu. You can sail between magnificent islands, enjoy the local cuisine, and visit some spectacular temples. For those who still desire some festivities in the sun, fear not! Though Thai people don't officially celebrate Christmas as a religious festival, they're always happy to get involved. They will exchange gifts and put up Christmas trees to get into the Christmas spirit.
Cyprus
If you are searching for a summery feel without the desire to come back more tanned than a well-done turkey, pretty Cyprus is closer to home. With temperatures averaging around 20°C in December, you'll still be able to enjoy the warmth of the sun. Cyprus is an island that likes to go all-out at Christmas, with 12 days of festivities starting on Christmas eve where children will go door to door singing carols and playing music. The celebrations culminate in a massive feast on the 6th.
Christmas Holiday Destinations for Snow Lovers
Quebec City
If you want to embrace the cold and are hoping for some snow on Christmas day, head to the romantic city of Quebec. Found in French-Canada, this fortified city is where you can revel in imposing architecture, cobbled streets, and lots of historical charm.
Lapland, Finland
For guaranteed snow, and the ultimate destination for those who love everything that comes with the festive season, Lapland, the home of Santa Claus himself, is pretty much unbeatable. Santa lives in the Finnish town of Rovaniemi, also known as Santas Village, deep within the Arctic Circle. Here you can meet his trusty reindeer, go on a sleigh ride, and frolic in the snow to your heart's content. There are plenty of fantastic places to stay ranging from luxury hotels to good quality hostels, so whatever your budget, you can get away from it all and enjoy Christmas in the snow without a care in the world.
Midwest, USA
Central and eastern states of the US are set to have a particularly snowy winter in 2019, so if you are dreaming of a white Christmas, then the Midwest might be a great place to explore. Head North and enjoy the beautiful scenery, plenty of attractions and lots of good old American hospitality too, of course.
Tromsø, Norway
Finally, the port town of Tromsø will not disappoint those who are searching for some snow this Christmas. It is the northernmost town on the planet, meaning that snowfall is guaranteed. Go sledging, visit ice domes, head on a whale watching tour and even get a glimpse of the stunning Northern Lights to make this a winter holiday to remember.
So there you have it, whether you are craving the warmth of the sun and want to forget all about Christmas this year or want to get fully immersed in the holiday spirit and ensure that yours is a snowy one, these fabulous Christmas holiday destinations are ideal for your 2019 getaway.
Don't Forget Your Airport Parking with I Love Meet & Greet
Remember, once you've got your holiday booked, why not take the stress out of parking too? Book your holiday airport parking with I Love Meet and Greet for a seamless, hassle-free process that means your holiday can start even before you get on the plane!
From full-serviced Meet & Greet to Park and Deliver alternatives we have something to suit everyone, working from airports across the country like Gatwick, Stansted or Heathrow. Don't hesitate to contact us today and get your booking complete!
By
Sarah Anglim
at 2 Dec 2019