Top 4 items kids take on holiday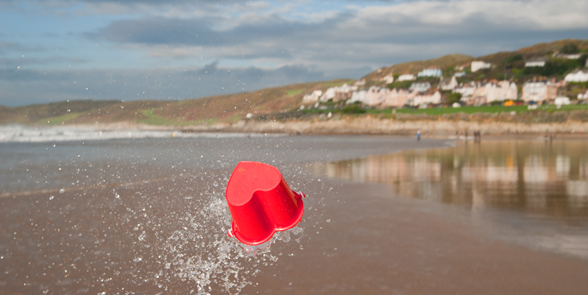 This half term, thousands of you will pack up the family and head for the airport to catch a flight abroad.
But before you go, it's important to make sure your children have everything they need to make the half term break as fun and enjoyable as possible.
Our list (below) details the essential items that kids tend to take on holiday, which should help make your family's time away a more relaxing experience.
Handheld games
Whether it's their Nintendo DS or a pocket learning device, handheld games are one of the most popular items your child is likely to take on holiday. Not only will it keep them entertained during long journeys, it will ensure you enjoy a few hours of peace and quiet. Don't forget it!
Soft toys
Very often, the first toy you buy for your child might be a stuffed animal. Typically, a child will form a very strong emotional attachment to their teddy bear, which is why they're likely to hold onto it, even by the time they're ready to head to school.
Books
Green Eggs and Ham, James and the Giant Peach, Harry Potter and the Philosopher's Stone … Whatever book tickles your child's fancy, it's important to encourage them to carry on reading, even when on holiday. After all, various studies show children who read more have a higher aptitude for learning.
Comfort object
Aside from a teddy bear, your child may have developed an attachment to another object – usually a blanket of some sort – that offers psychological comfort. During stressful situations, especially travelling, it may be needed even more.
From your point of view, it's crucial you remember to book your airport parking with I Love meet and greet, which allows you to avoid public transport and the inevitable headaches involved.
By
Sarah Anglim
at 4 Oct 2013