Top Ten Airport Films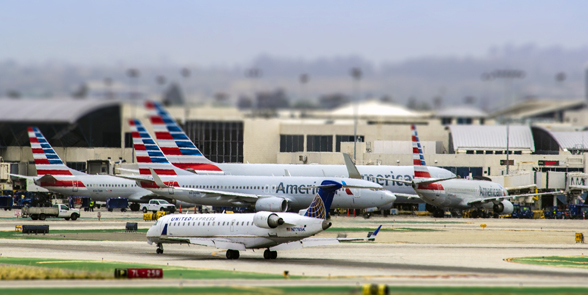 Airport movies certainly have some of the most diverse settings of any film genre. Over the decades airports, airlines and airplanes have witnessed drama, action, romance and even comedy in a variety of airport films. We, at I Love meet and greet, have selected our top ten airport films; ranging from disaster films and preventing an airplane crash to romantic-comedies and finding true love in an unlikely setting.
Airport
Our list would not be complete without including the classic 1970 film Airport. The film depicts events surrounding an attempt to blow up an aircraft, and Chicago's Lincoln International Airport virtually closed by a snowstorm. Airport has often been considered as one of the original disaster movies and was so successful that three sequels were made.
Airplane!
This hysterical 1980's comedy was a parody inspired by the series of Airport movies and its humorous lines like 'don't call me Shirley' still continue to be quoted today. The corny plot involves a reluctant fighter pilot, his old flame and an uncouth doctor who must land the plane safely after food poisoning strikes the crew and passengers.
The Aviator
Starring Leonardo DiCaprio and Cate Blanchard and directed by Martin Scorcese, The Aviator is a biopic of influential director and aviator, Howard Hughes. It is set between the late 1920s and mid 1940s when Howard Hughes was a rich aviation pioneer who slowly loses control due to his OCD.
Up In The Air
This 2009 travel movie stars George Clooney, as seasoned traveller Ryan Bingham, who enjoys living out of a suitcase and travelling for his job but finds his lifestyle threatened, just as he is on the verge of reaching ten million frequent flyer miles, by a new love interest. The scenes of this airport film were very realistic as they were shot in a terminal at Detroit Metro Airport.
The Terminal
This comedy drama film sees Tom Hanks play eastern immigrant Viktor Navorski who is forced to take up temporary residence in a terminal at New York's John F. Kennedy Airport after political action in his country renders his travel papers invalid. Directed by Steven Spielberg, this heart-warming airport film follows Viktor as he learns about America all from behind the scenes of the airport.
Catch Me If You Can
Based on a true story, Catch Me If You Can is a biographical crime film which sees Leonardo DiCaprio portray Frank Abagnale, a 19 year old con artist who uses his forgery talents to fly around the world posing as a Pan Am pilot, a doctor and a legal prosecutor. When the FBI discover what he is doing, a thrilling chase develops between Frank and a relentless FBI agent played by Tom Hanks.
Die Hard 2
In the sequel to the Die Hard film, Bruce Willis returns as city cop, John McClane who is waiting for his wife to land at Washington Dulles International Airport. Terrorists take over the air traffic control system and are holding the entire airport hostage as they plan to rescue a drug lord. This action packed airport film certainly uses its setting to its full advantage with a chase across luggage carousels and a dramatic scene on a plane running out of fuel.
Jet Lag
Released in 2002, Jet Lag adds a romantic element to this airport movie setting when two strangers, a French beautician and chef, are forced to share the last hotel room in the city with each other after a delay at Charles de Gaulle Airport in Paris.
Pushing Tin
Pushing Tin is an airport film presenting the tale of two air traffic controllers with clashing personalities working together at New York's Terminal Radar Approach Control Centre. The intense world of air traffic control becomes a competition between the two men which inevitably begins to affect their personal lives.
View From the Top
This 2002 light-hearted comedy looks into the world of flight attendants and stars Gwyneth Paltrow as a small-town woman who aspires to leave the trailer park in Nevada where she grew up. The film follows her as she aims to complete her goal of becoming an international first class flight attendant.
Travel is such a big part of our everyday lives and so it's no wonder there are lots of airport and airplane movies to choose from! Why not tell us about your favourite airport films?
Here at I Love meet and greet we offer a whole host of Airport Extras on top of our usual airport parking services. These include car valeting, travel insurance and airport lounges.
By
Sarah Anglim
at 6 Mar 2017