Travel gift ideas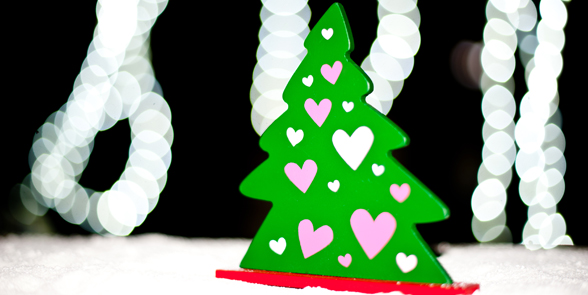 If you are having difficulty choosing what to get a friend or family member who loves to travel then read on for some great Christmas gift ideas; from high tech speakers to a set of luggage scales, we have suggestions for all the travellers in your life whether they are jetting off on business, an adventure or just a holiday.
Kindle or e-book reader
Books can a be a real issue when travelling so if they love to read, an Amazon Kindle or e-book reader with its tiny size and huge capacity makes a great companion for any traveller. The Kindle or e-book reader is easy to hold and uses e-ink display which is just like reading paper. There is no screen glare enabling you to read it in bright sunlight and they all have a very long battery life.
Compact camera
A compact camera makes a fantastic gift especially for anyone who likes to take the odd photograph. If they are a little more adventurous whilst on holiday go for one that is waterproof, shockproof and frost proof camera ensuring it will survive the kinds of knocks delivered to them by most outdoor activities and still produce quality images. Most compact cameras fit nicely into a pocket or handbag making them an ideal travel present and one that will keep on giving.
Noise cancelling headphones
A stylish set of noise cancelling headphones is a first-class present for the frequent traveller. Most noise cancelling technology is designed to block out incoming unwanted sound like the drone of the aircraft cabin and passenger chatter by placing a veil of silence over the ears allowing listeners just to hear the music without turning the volume up. Lightweight and foldable headphones are ideal for anyone travelling.
Luggage Scales
Luggage scales are a practical item for any traveller ensuring they don't go over the maximum luggage weight restrictions and avoiding extra baggage fees. Most scales are small enough to pop in their suitcase for their return journey so they will know those souvenirs won't end up costing them more than they thought.
Eco-friendly charging devices
We all know how frustrating it can be when your mobile phone or tablet runs low on power so an eco-friendly charging device makes an interesting and environmentally friendly present. There are many that do not require any electricity on the market. Some charging devices are powered by human force, hand cracking provides the electricity whilst others use a small solar panel attached to a window which collects enough sun energy to fully charge a variety of mobile devices. There are others that work on a wind-propelled turbine or water and salt.
Go Pro
Let them record their wildest travel activities with a Go-Pro waterproof action camera. This versatile camera makes it easy to capture and share those precious moments. The camera is sturdy and relatively inexpensive and is small enough to sit in the palm of your hand; they can be attached to almost anything like surf board, tripod or sky diving equipment. They are extremely easy to use and produce some high quality video.
Selfie stick
For anyone who likes to update their social media status with their adventures, a selfie stick makes the perfect gadget to capture their memories. All sticks are extendable making it a practical tool to get that perfect image for high and low angles. Selfie sticks work with both compact cameras and camera phones and can double as monopods and even hiking sticks whilst others are waterproof and can be used for that underwater selfie in the hotel pool.
Video Snow Goggles
For the enthusiastic skier, video snow goggles are a fun gift allowing them to share their skiing antics with their friends and family. The snow goggles with the camera lens positioned just above the eyes captures footage of everything they see. Most models feature an adjustable camera lens with a 30 degree tilt and live streaming to smart phones and tablets. So whether they enjoy snowboarding or skiing they are sure to capture some great images of the mountains with these goggles.
Wireless Music Speakers
For anyone whose holiday plans incorporate a group of friends and a chalet, boat, villa or beach then a wireless speaker makes an entertaining present and gives them the convenience of having their music anywhere. Simply connect the speaker to a smartphone, iPod, tablet or music storing device and they will have music streaming to the wireless speaker in any room, around the pool, at the beach or anywhere.
An airplane hamper
For the frequent traveller or for anyone jetting off on holiday, make up a pamper kit or cosy travel set for the aircraft. Add in some nice cosy slipper socks for walking around the plane and hotel, some water face spray, body moisture and face and hand cream to keep their skin hydrated whilst on the aircraft. A matching neck pillow, eye mask and throw will also make their flight more comfortable and stylish making sure they get a more relaxing sleep.
We would love to hear if you have got any other travel gift ideas for that jet-setter in your life.
By
Sarah Anglim
at 4 Dec 2015