Travel Insurance Explained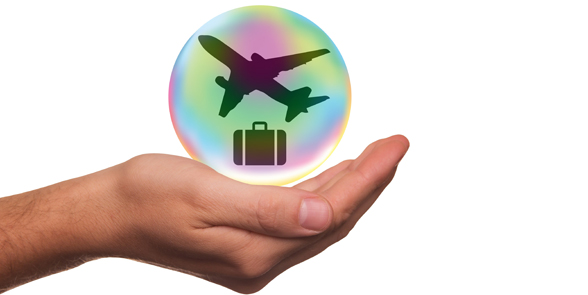 Before setting off on any trip away, some of us create a holiday checklist; valid passport, tickets, airport parking, foreign currency and of course, travel insurance.
Travel insurance is not compulsory when you are travelling and it can be a bit of a minefield to purchase. However, it is designed to cover and protect you and your loved ones should any major mishaps occur while you are travelling and could be one of the most important purchases you can make if you are travelling away from home.
Benefits of travel insurance
Travel Insurance protects you in a variety of ways; it compensates you if your flight gets delayed or your trip is cancelled unexpectedly due to a family illness, job redundancy, etc. It covers your luggage getting lost or if you have expensive personal items such as cameras or laptops stolen whilst you are on holiday. Travel insurance will also provide you with medical cover if you get sick or injured on your trip and will help take care of finances if you are hospitalised or need to return home due to ill health.
Types of travel insurance
Opting for the right travel insurance policy will depend on four things; how many trips you are making in the next 12 months, where you are going, who you are travelling with and how long you are going for.
Single Trip Insurance
This type of policy, as the name suggests, is for a single holiday or one-off trip. Cover is limited for the duration of your time away and will specify a length of stay. It can be purchased to cover an individual, a couple or family.
Annual/multi-trip travel insurance
Annual travel insurance, sometimes referred to as multi-trip insurance, provides travel insurance cover for 12 months and multiple trips. It is certainly a more cost-effective option if you plan to make more than one trip in a year but some insurance companies may put a limit on how long you can spend aboard in one go; this is usually a maximum of 90 days.
European and Worldwide Cover
Most insurers cover Europe or worldwide and you should always check you are insured to travel to your destination. Travel insurers have different ways of classifying Europe and Worldwide so always check when purchasing your policy. Certain companies define European countries to include African countries, such as Morocco and Tunisia, while some insurers have two types of worldwide cover, one which includes the US and some which don't.
Individual and Group Insurance Cover
If you are travelling with your partner or your family you have the option of covering everyone under the same policy whether it is for a single or multiple trips. Some insurers let you travel independently on a group policy, but check with your insurance provider before you travel.
Winter Sports Cover
If you are going skiing, snowboarding or participating in any type of winter sports holiday you will need to get specialist winter sports cover. Standard policies usually allow holidaymakers to add this as an option to their standard policies. This type of cover will protect against the loss, theft or damage to ski equipment and accidents or injuries whilst you are on the slopes.
Travel insurance varies a great deal across providers so it is extremely important to check the small print before buying to ensure it provides the right cover for your needs. Remember without travel insurance you will be responsible for all the costs incurred and could be hugely out of pocket should anything unfortunate happen to you while you are away.
Disclosure: We have worked with ERV Insurance as an affiliate for several years and they offer our customers a discount on their products if they follow the link on our . This post was researched and written by I Love meet and greet and was not sponsored by ERV.
By
Sarah Anglim
at 27 Jun 2017