The travel items we just love to forget!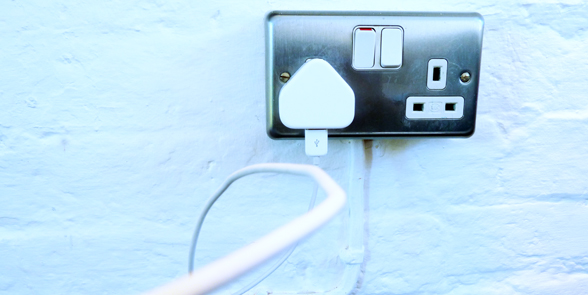 Did you know that 41% of travellers forget something when they go on holiday? Depending on what items are left behind, they can have a trivial or large impact on the time that you're away.
According to www.holidaysplease.co.uk, Brits spend an estimated 118 million pounds a year on holiday necessities that they forget to take away with them. To be precise, nearly 15 million items don't make it on the plane! Surprisingly though, a study commissioned by Viking River Cruises revealed how people seem to find the time to pack home comforts such as brown sauce and peanut butter but forget the things they really need!
No matter how many lists we write of our travel essentials in the lead up to holidays, there always seems to be something that we leave behind! Whether it's forgetting to unplug and pack our phone chargers before leaving for the airport or simply just over looking the fact that we do unfortunately still need to brush our teeth while we're away and therefore need to remember to pack our toothbrush! At I Love Meet and Greet, our customers are always telling us they're forgotten items stories, some of which we are pleased to have been able to help with! Below we have compiled a list of the 3 most common items that our customers always seem to have forgotten by the time they reach us! So what are the items we always seem to forget?
In at number one is: The phone charger. It is very unlikely that we would ever leave the house for our holidays without our phone, but somehow 1 in 4 of us always leave behind the crucial component that makes the thing work! Fortunately for some, we're not the only ones who forget them. Phone chargers are the most commonly left behind items in hotels and therefor if you're staying in a hotel or near a hotel, in more cases than not you will be able to borrow a charger from the reception.
The second most popular essential we love to leave behind is: Sunglasses! We've all experienced that moment when you step off the plane to be faced by welcoming heat and the sun in your eyes, only to then remember you left your sunglasses at home! Sure, you can pick up a cheap pair while you're away but now how can you justify spending all that money on the cool pair you bought especially for the holiday?!
And finally, a holiday just wouldn't be a holiday without forgetting the toiletries! Some of us get so carried away selecting and packing outfits for each day (and apparently remembering the brown sauce!) that we forget the things we really need! Even in the rare event that we do remember our deodorants and toothbrushes, we end up stuffing them into our hand luggage and then have them torn away from us at airport security!
So next time you're packing, don't forget the essentials. However, if you do forget something in your car let us know and we will do our very best to get it to you before your flight!
By
Sarah Anglim
at 22 May 2014