Travelling to the airport in the winter weather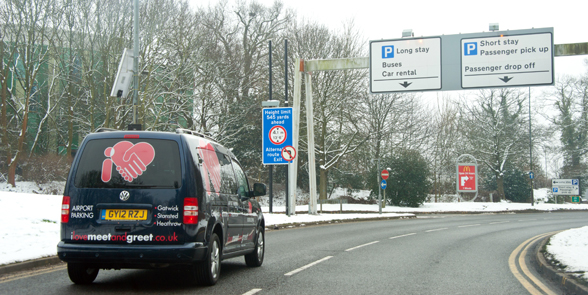 As the cold snap kicks in, we know that many of you will be making your way to the airport for the perfect winter trip. But with winter comes snow, and it's predicted that Britain will be a winter wonderland particularly early this year, with some reports suggesting first snowfall as early as November. So if you're planning on travelling through the chilly season, it's important to think about how you can avoid potential disruptions in your journey. Here are just a few tips.
Plan ahead With the temperate weather, there's a high likelihood of travel disruption as you make your way to the airport. To alleviate the stress of possible train disruptions, it's important to think of easier alternatives, like using your car to travel to the terminal and leaving it with us. This will guarantee you peace of mind as you travel to the airport, safe in the knowledge that you won't miss your flight. We'd also recommend flying from Stansted during this period, as over 95% of flights departed from this hub of flight during the last set of blizzards, meaning that you can be almost certain that your journey won't be stalled once you get to the airport.
Make extra time for journeys
As the snow blusters on, you'll want to make extra time for your journey to the airport as you drive. Why not allot some time for a coffee break in between your drive to warm you up a bit? You'll also want to be mindful of the fact that you'll have to drive slower and more carefully on potentially slippery roads.
Wrap up warm and be prepared It'll be time to get the winter woollies out when the snow kicks in – gloves, scarves and thickly-lined coats are all recommended for your drive to the airport.
Also, you'll want to make sure your car is adequately heated before you leave, keeping you pleasantly toasty for the duration of your journey.
After all of that, you can leave your car with us and fly off to your destination with ease.
By
Sarah Anglim
at 5 Nov 2013