Winter Sun Destinations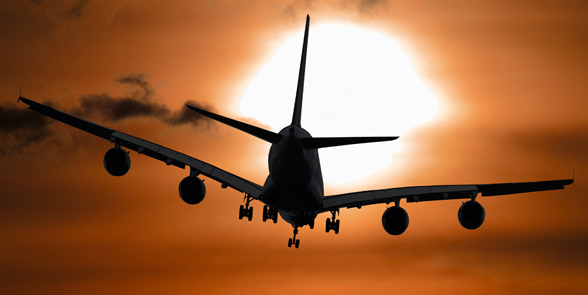 It's that time of year again when many of our customers tell us, as we collect their car for meet and greet parking, how they are escaping the chilly weather and grey skies of the UK to indulge in some sunshine. So, we thought we would look at some of the 2016/2017 winter sun destinations they are flying off to.
Holidays in The Canaries
The Canary Islands are a very popular winter holiday destination choice with our customers. Spain's Canary Islands of Lanzarote, Tenerife, Gran Canaria and Fuerteventura are only a four hour flight away and are the perfect place to enjoy a subtropical climate with average temperatures in the 20°Cs. Each island offers numerous sandy beaches and plenty of water sports activities. Ideal for solo travellers, couples or families, the Canaries is the ideal place to relax and soak up some rays through the winter months or over the Christmas holiday season.
Holidays in The Caribbean
With so many options in the Caribbean; from The Dominican Republic, Antigua and Barbados to St. Lucia, Martinique or the Bahamas, you are guaranteed some winter sun over the Christmas festive period or through the winter months. Known for some of the world's best beaches with warm waters, what better way to spend a day in paradise than sipping a cocktail or snorkelling off one of the Caribbean islands. If you want an island full of cultural, music and history, Cuba is also another solid option for a winter sun escape.
Holidays in Dubai
Dazzling Dubai has become a firm five-star favourite for families wanting to get away for Christmas and New Year in the sun or for those just wanting to escape the dreary months of the UK for a winter holiday. With its Middle Eastern charm, Dubai offers pristine white beaches, glittering shopping malls, a wild range of water sports and indoor skiing. And with eight hours of sunshine a day and daytime temperatures of 30°C, Dubai is both the perfect city break and beach holiday.
Trips to Morocco
With almost all year-round sunshine and mild temperatures in the winter, Morocco is very accessible from the UK and is great for either a city break or beach holiday. Destinations such as Agadir and Marrakech are ideal for immersing yourself in the vibrant Moroccan culture and the stunning scenery of the Atlas Mountains is perfect for something more active. Morocco is a fascinating destination whether you are travelling on your own, as a couple or taking the children.
Holidays in Orlando
With all-year-round sunshine and some of the best theme parks in the world, Orlando is a magical place at any time of the year but even more so over the festive period. Orlando is perfect for couples and families and offers something for everyone. Children will enjoy Walt Disney World Resort, Universal Orlando Resort or the numerous theme and water parks, but with shopping malls, great golfing greens, beaches such as Cocoa and Daytona along the warm coastline just an hour away or the wetlands of the Everglades you will not be short of activities to enjoy. The Magic Kingdom Christmas celebrations are particularly magical at Christmas with miles of garlands and twinkly lights, just what memories are made of!
Holidays in Thailand
Thailand is another long-term favourite of our customers offering some of the world's finest beaches, awe inspiring landscapes, fabulous food and captivating culture. Popular winter sun destinations include the west coast island of Phuket and the east coach beach resort of Koh Samui and Koh Phangan with their white sand and turquoise seas. Bustling Bangkok is certainly worth a visit too with its vibrant street life and ornate shrines.
If you are beating the winter blues by jetting off somewhere hot and sunny to top up your Vitamin D over the winter months or escaping the festive period to celebrate Christmas on the beach, booking airport parking with I Love meet and greet will guarantee a nice warm car when they welcome you back to the UK.
By
Sarah Anglim
at 28 Nov 2016