Safest Airport Parking
Kerbside meet and greet on the terminal forecourt is the safest way to airport park. Simply drive to the forecourt to our designated collection point and have a COVID protected member of staff collect your car. No contact necessary and its safe in the open air. On your return your car is delivered back to the designated forecourt area, wiped clean by the driver and your keys left for you in the car. Again contactless, safe parking.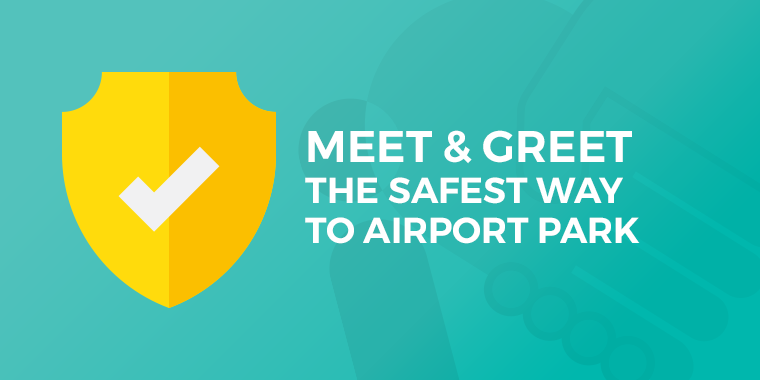 Our aim is to ensure our clients have the same high level service whilst maintaining social distancing and our drivers and clients are kept safe.
Our Safety Procedures
All drivers will have their temperature taken as they arrive at work. Anyone displaying any symptoms will not be allowed to work and sent home.
They will need to sanitise their hands and ensure they have their face mask/ covering. They will need to keep at least 2 m apart inside the office.
In our company vehicles all persons will be required to wear a mask. Our drivers will have a process for hand sanitisation.
Our driver will meet you on the forecourt in the Approved Operator bays. This is in the open air and they will be able to stand 2m away with plenty of ventilation. You will be asked to confirm you return details.
You will need to leave your keys on the roof by the driver's door.
The driver will the wipe down the key, door handles, steering wheel, gear shift and any other communal parts with wipes.
Your car will be taken to the car park and parked up.
On you return the car will be brought back to the forecourt where the driver will rewipe the communial bits with disinfectant wipes including the key before handing the car back to you.
Why Forecourt meet and greet is the Safest way to park
The Governement is stating you should avoid public tarnsport - so drive in the comfort and safety of your car to the airport
Our Forecourt meet and greet is outside, in dedicated areas where it is easy to stay 2m apart and the best place to be during these difficult times
One driver per car - other operators in the car park use one driver to meet many people, increasing the risk of spreading potential diseases. One driver per car means that person can ensure all safety measures are taken including cleaning and wiping down keys, and the interior of the vehicle as they only have to deal with that one vehicle. Our driver will follow a strict, sanitising process before collecting and return a car.
We are in the open not in an enclosed car park, where cars are parked very closely together and you may brush up against another vehicle
Using park and ride could increase risks as you will need to travel on a bus to the airport with other people touching the same hand rails and seats that you do. Your car only has your germs and no one elses, so reduce the risk and use your car to get to the terminal forecourt.
If you choose park and ride ensure they have their procedures mapped out. Our park and ride service at Stansted will only carry members of the same family with the driver. This means you can travel in the knowledge that you will have little contact with anyone else. Between each passenger trip the bus will be wiped down with sanitiser spray. Anyone in the bus will need to wear a mask which is a requirement for travelling through Stansted Airport at the moment.