Mad March Parking Offer
25% Mad March Discount
Mad March is definitely here but Spring has nearly arrived, so why not make use of our 25% discount and sort your airport parking out now. Get a quote today from this page and see how much you can save off all your 2020 parking.
Coronavirus Update
Coronavirus is affecting all travel especially air travel. Remember you can change your booking at anytime and we are offering to move any booking in to the future should your travel plans change*. If you wish to cancel your booking we will issue you with a voucher to be used within 6 months. This will avoid you having any cancellation fees. If you do not use your booking within 6 months we will then issue a refund. This ensures you get our best prices and secure your space now as prices will go up the nearer we get to Summer.
We always offer the highest discount to our loyal clients who book direct as we guarantee you cannot find our prices cheaper anywhere else.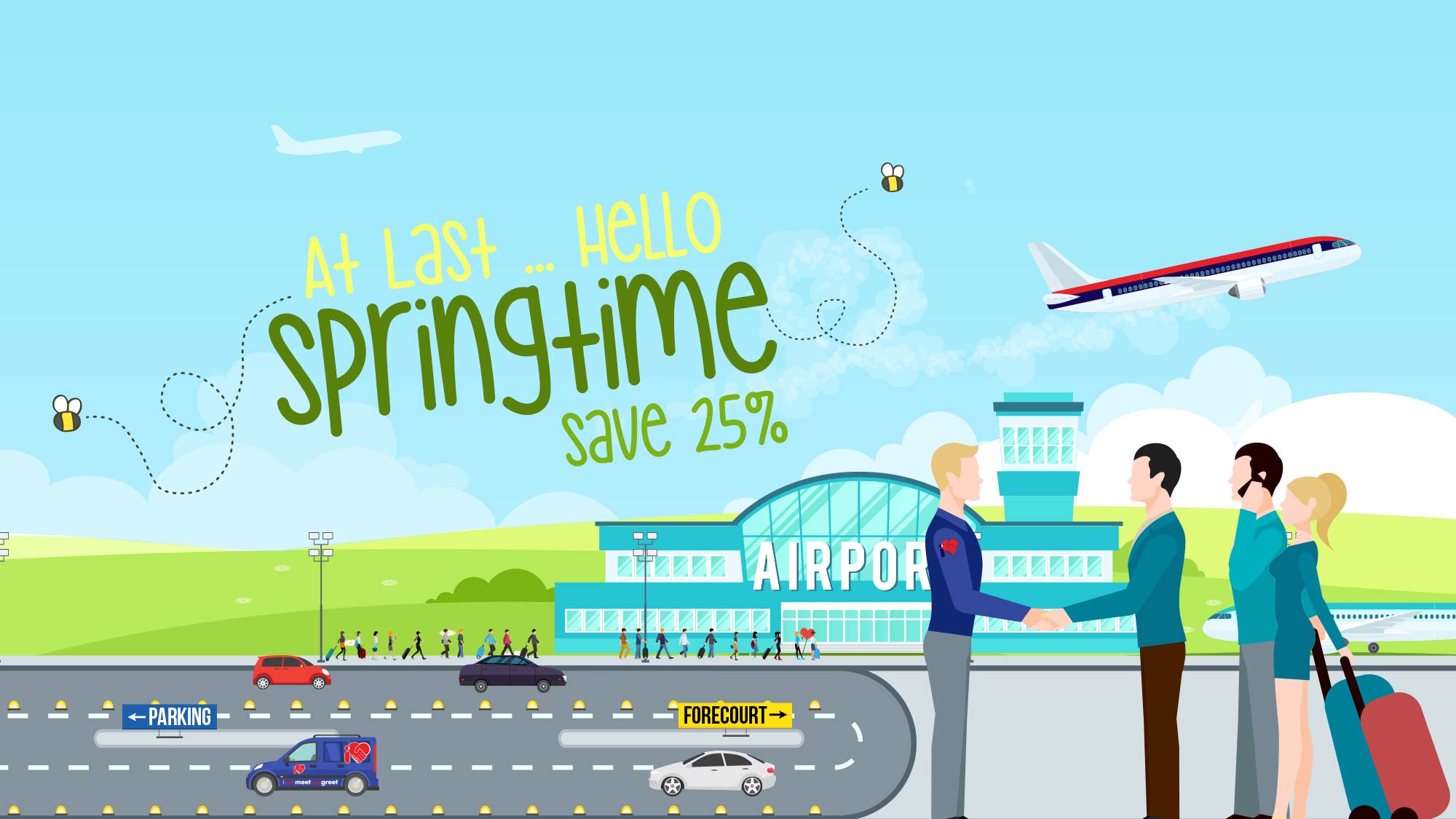 Our clients have been leaving fabulous reviews over the last week so thank you
"I love your service and I thought the driver who pick my car up with a very very nice man Mr Drury was a fantastic member of your staff highly recommended what a lovely chat and really helpful" - Pat - 11th March 2020
"It took away all the stress & inconvenience of parking & transfers at the airport. Ideal for early morning & late night flights.." - Paul - 10th March 2020
*You may incur extra parking costs if you move your booking to a more expensive time of year. This will be charged at the point of changing the booking. Alternatively if you do not know your travel dates cancel your booking free of charge and you will get a voucher to be used at any time in the next 6 months. If you do not then travel in the next 6 months we will issue a refund after that period.