Best Family Holidays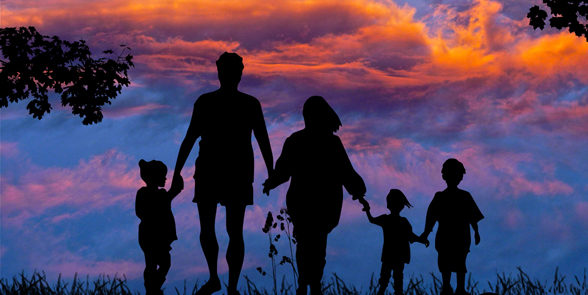 Whatever the age of your child, holidays are a chance to experience all kinds of exciting and interesting things and to spend some family time together. Here at I Love meet and greet we are busy with customers booking their family holiday airport parking for the summer and we thought we would take a quick look at where our customers are travelling to over the next couple of months. Check out our selection of the best family holidays available.
Family Beach Holidays
Italy, France, Spain and the Caribbean are still very popular destinations for family summer holidays offering the perfect family beach holiday. However, a lot of our customers are flying to Greece and the Greek Islands this year too, attracted by the great value deals for this destination. Greece provides stunning beaches and sleepy villages, and is one of the most child-friendly spots in the Mediterranean, with plenty of kids' clubs and evening entertainment. Greece and its islands are also the perfect place to introduce your children to the cultural and archaeological wonders of the Aegean.
Further afield, The Maldives is also another excellent destination for families, with blissful beaches and charming resorts and some excellent kids' clubs. Boasting vibrant sea life for children to investigate, sailing, sea kayaking and endless beach activities, there is plenty to keep the whole family entertained.
Family Adventure Holidays
Many of the families that use our meet and greet parking facilities at the airport are opting for adventure holidays. Cycling and walking holidays have become extremely popular with families with older children; from trekking through gorges in northern Spain, summitting Africa's highest peak to cycling in Cuba and the Baltics.
Another adventure holiday popular with our families is a wildlife or safari holiday. Africa, India or the delights of Borneo all offer a spectacular range of big cats, zebras, monkeys and elephants for any family that has a love of animals.
Holidays for Young Children
The Algarve in Portugal, the Balearic or Canary Islands are ideal destinations for any family holidaying with young children. Many resorts in Portugal and on these islands are geared up for babies and toddlers and have plenty of family-friendly accommodation and attractions such as splash pools and zoos. And of course, toddlers will love playing on the sandy beaches and in the shimmering sea.
Family Skiing Holidays
If you don't fancy a summer family holiday, plan further ahead for the next ski season. A family skiing holiday provides entertainment for the whole family. Canada has wonderful skiing facilities for the whole family with plenty of snow, quiet pistes and family-friendly hotels. European resorts in Switzerland, Italy or the French Alps, are all excellent destinations for a family ski holiday and cater for all level of skier, from beginner through to advanced.
Holiday Airport Parking
If the thought of finding a parking space at the airport is challenging, then avoid all the hassle of parking and helping your family on and off the courtesy buses by booking I Love meet and greet airport valet parking. The best family holidays always start at the airport and everyone from grandparents to toddlers will be much happier walking directly from the forecourt into the terminal.
By
Sarah Anglim
at 15 May 2017