Choosing The Top Suitcase Brand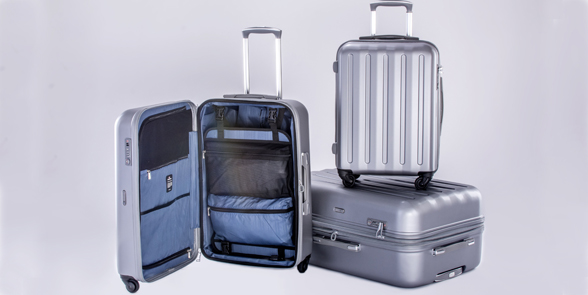 Here at I Love meet and greet, we have lifted many thousand cases for our travelling customers; out of car boots, on and off trolleys and we have even helped a few customers pack their luggage into their cars. The one fact which remains true for all our customers is that your choice of luggage is highly personal – whether you buy the latest trendy design, the cheapest possible or the most expensive – your luggage says something about you.
Over the years there have been studies which claim the choice of design and indeed, colour of your luggage reveal personality traits, such as if your suitcase is white then you are a perfectionist! Whilst we would not comment on which suitcase might suit, we do have some advice for anyone looking for new luggage.
Large suitcases or small suitcases?
It seems obvious but it is always best to ask what do I need my suitcase for? What you need for a city break might well be very different to what you need for a cruise. Think about what you need to put in your luggage, too. Does it need to be protected by a hard shell or can it be a lightweight suitcase? How much do you need to put in your case? When you know the answer to these questions you can then start to look at suitcase sizes and decide whether you want one large suitcase or several small suitcases.
Luggage sets
Sets of luggage offer the opportunity to have smart, co-ordinated and different size cases which match. These can look especially good on your airport trolley when you are strolling from the forecourt through the terminal to check-in.
Designer Suitcases
There are several fashion designers who lend their name to luggage products and obviously, there are some very famous luggage brands such as Samonsite and Louis Vuitton. With a pedigree stretching back to 1910, Samonsite luggage is one of the most respected brands in the industry and is the largest luggage producer in the world. Our suggestion is to look at the suitcase design, not just the designer, to see if it offers features which you need, such as integrated locks, easy wheeling or robust handles.
Children's luggage
Following an auspicious start on Dragon's Den with Theo Paphitis in 2006, Trunki is now one of the world's leading child luggage producers, with their trademark pull-along suitcases made of brightly coloured plastic. Big kids can pull their own luggage and small kids can get a ride through the airport, so if you want truly child-friendly suitcases, this is the brand for you.
Robot Suitcases
Even the best luggage needs you to pull, push or drag your suitcase. Until now. There are several suitcases which use technology such as Bluetooth combined with cameras and electric motors to keep pace with you as you wander through the terminal. Other so-called smart suitcases can now be controlled by your mobile phone offering remote locking, weighing and, perhaps the most useful, tracking.
Discount Luggage
At the other end of scale, there are plenty of discount luggage options available which provide adequate protection for your belongings. Even market stalls and value high street shops sell colour-co-ordinated sets with a single pull-along cabin bag costing less than £10.
Probably our most useful tip for luggage, having witnessed a few suitcase mix-ups, would be to make sure you can easily identify your own luggage – even if someone has exactly the same case as you. Use a personalised strap, ribbon or a simple luggage tag to mark your bags as your own. If you are about to buy a new suitcase, then check the luggage restrictions for your next flight as different airlines can have different size requirements.
By
Sarah Anglim
at 29 May 2017